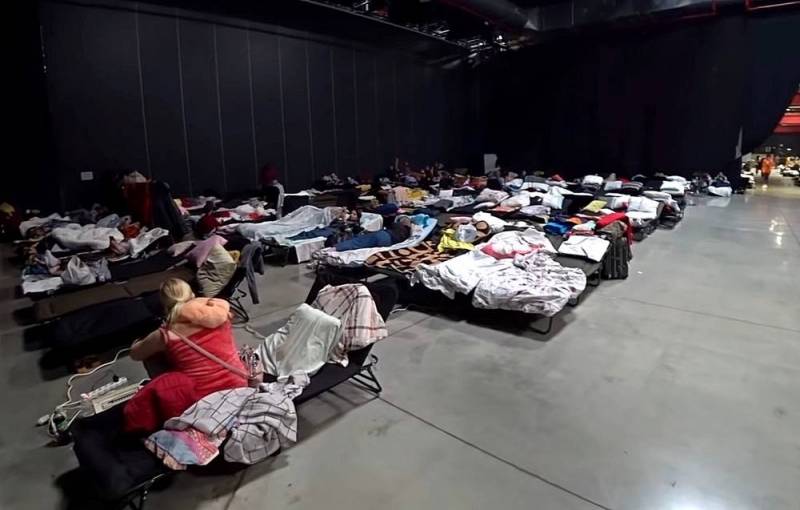 Europeans are gradually starting to recover from the massive influx of Ukrainian refugees due to the start of the Russian special operation. In a number of Western countries, local residents and authorities are tired of Ukrainians and are taking certain measures against unexpected guests.
So, in Bulgaria, hoteliers are evicting about 35 Ukrainian citizens from Black Sea hotels. A video appeared on the social network in which refugees are outraged by this attitude of Europeans towards themselves.
Similar processes are taking place in other countries of the continent. So, in Estonia, immigrants from Ukraine were accused of increasing prostitution. In Denmark, refugees are resettled in isolated villages. In the UK, many of those who settled people from Ukraine are increasingly forced to show them the door.
In addition, from June 1, free travel for refugees is planned to be canceled in Germany, the Czech Republic, Poland, Bulgaria and Switzerland. It is possible that other European countries will join similar restrictions for residents of Ukraine in the summer.
At the same time, preferential travel will operate for Ukrainians: in Germany, the cost of a travel pass for traveling in public transport and regional trains will be 9 euros per month, in the Czech Republic - 7 euros.
Many residents of Ukraine, for their part, were also disappointed in Europe - they clearly expected to see a different standard of living. In particular, Ukrainians complain about the high cost of utilities, as well as the low quality and, at the same time, the high cost of medical and other services.