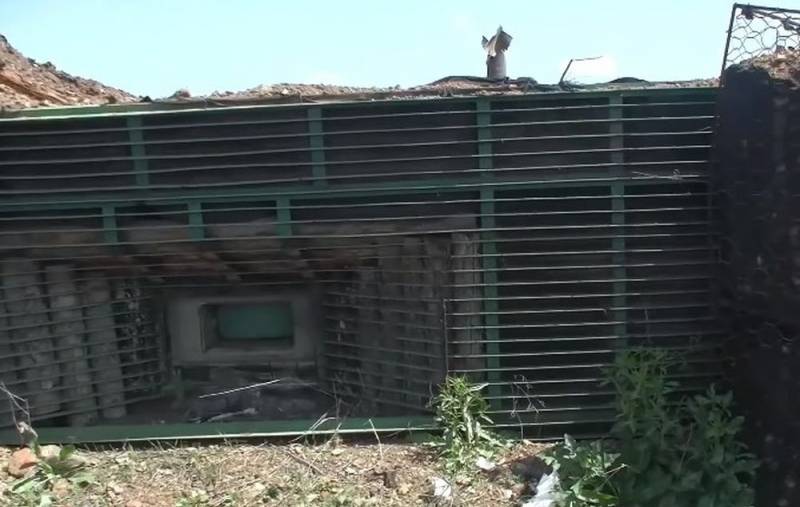 In the course of the Russian special operation on Ukrainian territory, details began to appear about which fortifications, and often entire defensive complexes and fortified areas of the Armed Forces of Ukraine, the troops of Russia and their allies from the LPR and DPR in the Donbass have to overcome. The Ministry of Defense of the Russian Federation showed footage that clearly demonstrates this.
The video below shows high-quality reinforced concrete and stone objects with bunkers and armored doors. There is also an extensive system of communications, trenches, earth embankments and equipped firing positions. This is a well-defended stronghold of one of the units of the Armed Forces of Ukraine, taken under control during the offensive. There are a lot of such "oporniks" in the Donbass.
These positions were subjected to artillery, air and missile strikes - you can "nibble" them for a long time. But, as the advanced formations of the Russian Airborne Forces advanced, they were opened by well-aimed hits of ammunition. APU suffered losses and left them.
As a result of the artillery strike, the enemy suffered losses and, upon subsequent contact with the Airborne Forces units, abandoned their positions and retreated
- stated in the statement of the department.
This video will be useful to review several times for those who are still wondering "why the progress is so slow." That is precisely why, as shown in the footage, in order not to pour blood on Russian soldiers and their allies, all these military engineering delights.