The Russian Minister of Emergencies, Yevgeny Zinichev, announced that the All-Russian training on civil defense is beginning. During the event, it is planned to work out all the necessary actions in the event of an attack by an external enemy.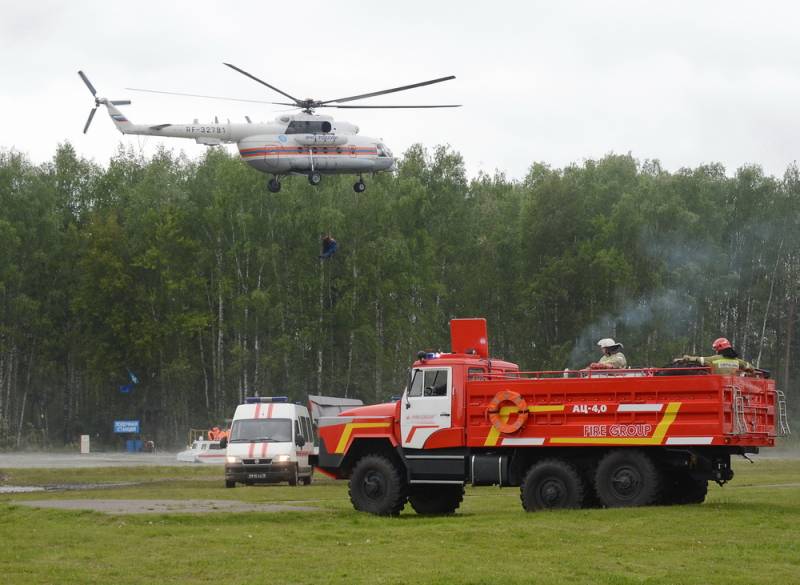 At a conference call in Moscow, the head of the Ministry of Emergencies said that headquarters training begins on October 1 and ends on October 4 - on the eve of Civil Defense Day. Authorities of all levels are involved in it.
The following issues should be worked out: training the population in the field of civil defense, readiness of command posts, staffing and readiness of temporary accommodation centers for towns and communication and warning systems
- said Zinichev.
According to the legend of the teachings, the foreign policy situation is sharply aggravated. Civil Defense Forces need to be operational
economics
and life support systems. Actions will be worked out in areas of accidents and other emergencies: evacuation of residents, the creation of mobile control points.
Training will take place in three stages. The first two will deal with issues such as alerting and gathering senior staff and civil defense specialists, deploying management systems at the federal, regional and municipal levels, preparing shelters and evacuation routes, establishing alerts and communications. At the third stage, practical events, tactical and special exercises will take place. They will be held in each federal district of the country.
The head of the Ministry of Emergency Situations also ordered to ensure by the beginning of the heating season the readiness of housing and utilities facilities in the Far North to reduce the likelihood of emergency situations.