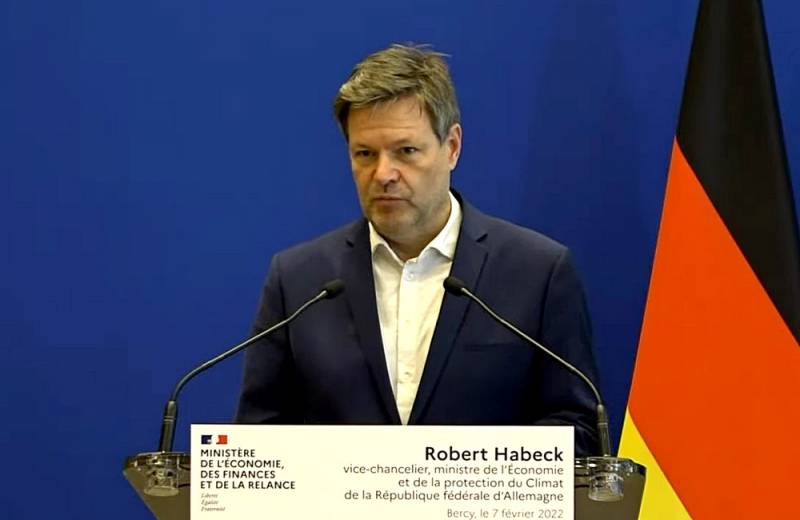 Minister
economics
Germany Robert Habek at the site of the World Economic Forum in Davos once again showed cynicism and indifference to human life. In his speech, he acknowledged that even if hundreds of thousands of people die from starvation, sanctions against Russia will not be lifted.
I think it would be unthinkable for most of your countries and for my country to say, well, if we lose 100 people, we will lift the sanctions. This is unacceptable for us, unlike the Russians
Habek said during a speech in Davos.
Previously, he has repeatedly allowed himself controversial statements on the topic of the consequences of anti-Russian sanctions for German citizens. So, in early May, a high-ranking official warned fellow citizens about a sharp increase in the cost of fuel for the population, while specifying that gasoline prices in East Germany would be noticeably higher. In April, he also urged the Germans to ride bicycles more.
With their statements, Khabek and others like him
policy
not only confirm the readiness of the governments of European countries to follow in line with the US policy aimed at terminating trade and economic ties between Russia and the EU, but also prepare public opinion for a new round of the global crisis that threatens global famine this year, primarily in the countries of the "golden billion."
Recall that earlier the EU countries were unable to agree on a new (sixth) package of sanctions against Russia, including the introduction of an oil embargo. The cessation of Russian oil supplies to Europe threatens not only with an increase in fuel prices, but also with a reduction in physical volumes for agricultural production.
equipment
and energy needs, which will eventually result in a reduction in the list of available products. At the same time, the number of victims of hunger is unlikely to be limited to one hundred thousand - we are talking about millions.