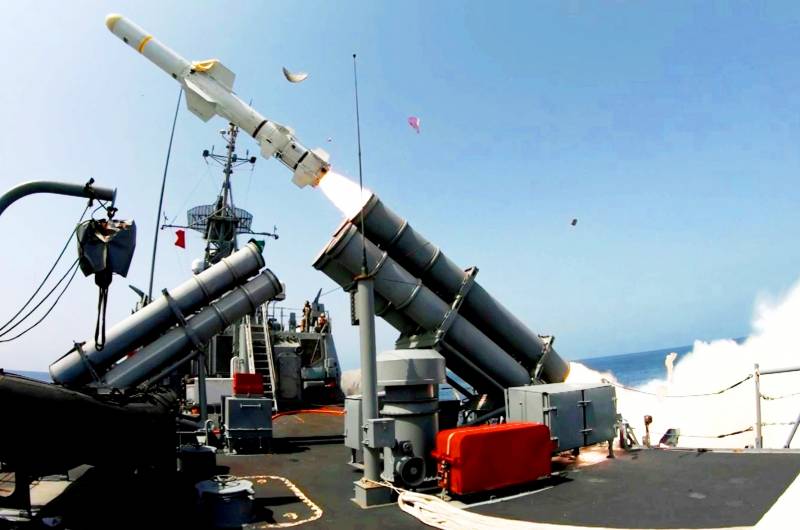 Visitors to the website of the American newspaper The Washington Post commented
news
that Denmark is allegedly ready to transfer Harpoon anti-ship missiles to the Kyiv regime. In total, more than one thousand responses were left to the news.
The United States has developed Harpoon missiles since the Cold War era. They are very versatile and can be launched from surface ships, submarines, aircraft and ground systems. U.S. Secretary of Defense Lloyd Austin did not specify which option he proposed to send to Copenhagen, but a 2013 memo from the manufacturer, Boeing Corporation, states that coastal defense systems use ground platforms

according to an article in The Washington Post.
The resource emphasizes that each Harpoon, which can cost more than $ 1 million per unit, is a "high-precision weapon that requires GPS coordinates for targeting."
Comments:
I am not an expert on these missiles, but the available information I can find says that their maximum range is about 240 km, or about 145 miles. This is certainly not enough to cover all areas of the Black Sea

– pointed out outofthebox1.
Yeah, and then there are Russian submarines that these Harpoons will not cause any harm (provided that they got into the Black Sea before Turkey closed the Dardanelles), and the submarines will still make it impossible for cargo ships with grain to leave

- issued Allgemein.
With a range of 124 km, a ground-based system may not be as effective. We must also provide Ukraine with our thirty decommissioned Los Angeles-class attack submarines.

Aurum Rabosa openly mocks.
Take it easy, Tom Clancy. Do you have any idea how long it will take to train Ukrainians to properly manage these submarines?

- replied to the previous comment dakrusher.
The biggest problem is by no means the Russian fleet, but a large number of mines laid by the Ukrainians themselves, which would take months to fully mine even in peacetime, not to mention wartime

reminded the Chief of Spaff.
While off the coast of Iran awaiting a hostage rescue operation, the USS Nimitz task force kept at least fifty miles from the coast to avoid hitting the Harpoons we were supplying to Iran.

- recalled the famous events (Operation Eagle Claw) in 1980, a reader of the newspaper Weasel World Wielder.