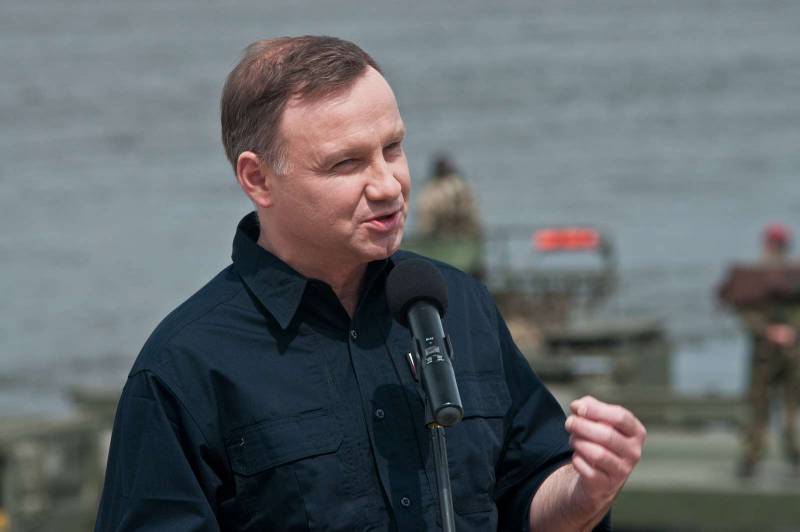 On May 24, Polish President Andrzej Duda attacked Germany for not sending Leopard tanks to the Poles to replace the T-72M1s that Warsaw supplied to Kyiv.
They did not keep this promise. And frankly, we're disappointed with that.
Duda said in an interview with the German newspaper Die Welt.
The Polish president emphasized that the supply of T-72M1s had weakened the country's armed forces, and Warsaw was counting on the German Leopards as a full-fledged replacement for the armored vehicles sent to Ukraine. According to Duda, it is the FRG that should bear most of the costs for helping Ukraine, but Berlin has so far shied away from actively supporting Kyiv.
Meanwhile, Germany is carrying out such military exchanges.
technique
with other countries. Thus, Germany will send its Fuchs armored personnel carriers and Marder BMPs to Slovenia, which plans to transfer a batch of T-72 tanks to help the Armed Forces of Ukraine. The Czech Republic will receive Leopard 2A4 tanks from Germany instead of Soviet tank equipment, which will be sent to Ukraine.
Earlier, retired Bundeswehr General Erich Wad warned Berlin against sending heavy armored vehicles to Ukrainians. In his opinion, modern weapons are very difficult to operate, and the soldiers of the Armed Forces of Ukraine will not be able to use them properly. In addition, Vad offered Ukraine to start negotiations with Russia.