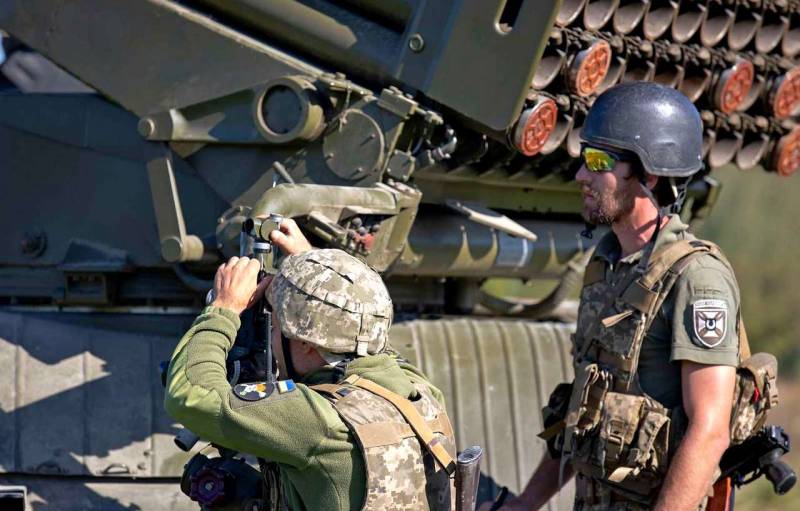 On the night of May 24-25, a meeting with the command of the Armed Forces of Ukraine was held in the office of the Ukrainian president, as a result of which it was decided to leave the cities in the east of the country under the threat of their encirclement by Russian troops.
Thus, according to sources, Kyiv is actually preparing a retreat plan in the Donbass. The decision to leave Severodonetsk was postponed for several days in order to prepare for defense in the region of Kramatorsk and Slavyansk.
At the same time, the military command of the Armed Forces of Ukraine decided to leave the cities on the Eastern Front in case of a threat of complete encirclement
- reports the source of the telegram channel "Resident".
At the same time, despite the obvious inevitable defeat, Ukraine puts forward new conditions for the start of negotiations, according to which they can take place only after Kyiv returns all the lost territories. According to Russian Deputy Foreign Minister Andrei Rudenko, such an approach casts doubt on the sincerity of the desire of the Ukrainian side to come to a peaceful solution.
However, the logic of the development of events is somewhat different than it seems in Kyiv, and more and more territory of Ukraine is being liberated from the hated pro-Nazi authorities. About the possible entry of the Zaporozhye region into Russia told RIA
News
member of the Main Council of the military-civilian administration of the region Vladimir Rogov.
There can be only one future for the Zaporozhye region - it should be part of Russia, should become a full-fledged subject of the Russian Federation. We don't need gray zones, we don't need the Zaporozhye People's Republic
Rogov noted.