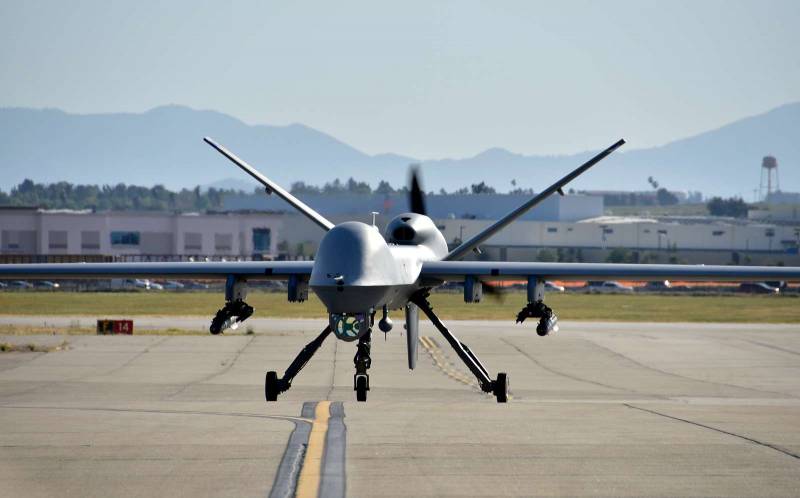 Sources report the appearance of American heavy drones MQ-Reaper in the Armed Forces of Ukraine. They are, in particular, capable of carrying Brimstone homing missiles, the impact of which provides more effective penetration of modern types of armor than their counterparts.
MQ-Reapers can be much more effective in combat than Turkish Bayraktar TB2s.
At the same time, single deliveries of these UAVs to the Ukrainian army will not be able to decide the outcome of major battles, since Kyiv will need hundreds of such drones in combination with other weapons to turn the tide. In this case, Russia will have the right to use other military means, since Moscow still has many untapped opportunities at its disposal.
In addition, in Ukraine and in the West, there is currently a shortage of Soviet weapons, which, as the conflict develops, is coming to an end. In this regard, in order to fully support the Kyiv regime, the West will have to supply modern expensive weapons systems: M777 howitzers, etc. Moreover, the deliveries must be carried out in large quantities, which will require significant efforts and funds. And even in this case, the success of the Armed Forces cannot be guaranteed.
However, doubts arise whether Europe and the United States will decide on large-scale deliveries and whether they are ready to take a direct part in hostilities, since without this the Ukrainians will not be able to master such a large amount of Western military assistance. The answer is rather negative, since it has been repeatedly noted in Washington that a war with Russia is not included in NATO's plans.