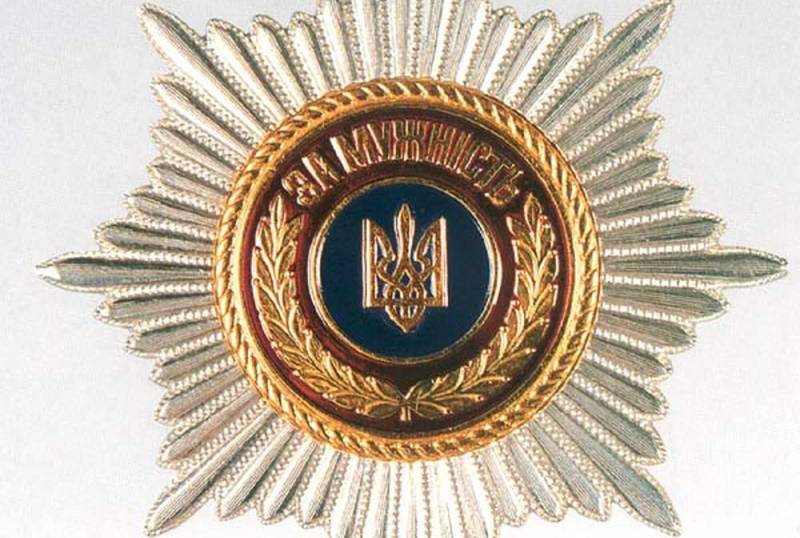 The Russian Ministry of Defense informed the public that over the past week, 2439 Ukrainian soldiers who were at the Azovstal plant in Mariupol voluntarily laid down their arms and surrendered. The agency clarified that now not only the territory of the residential quarters of the city, but also the huge metallurgical plant is under the complete control of the RF Armed Forces and the NM of the DPR.
This information caused a uniform hysteria among a certain part of Ukrainian patriots from among, probably, former or active military men. They began to express in social networks their indignation at the actions of the country's leadership, which allowed the remnants of the Mariupol garrison to save their lives, and not fight to the death.
In protest, some even began to publicly get rid of their orders and medals, while explaining that they were doing this because of disagreement with the decision of the President of Ukraine and Supreme Commander of the Armed Forces of Ukraine Volodymyr Zelensky. After that, at various "flea markets" on the Web, offers appeared to buy this or that state award at a certain price.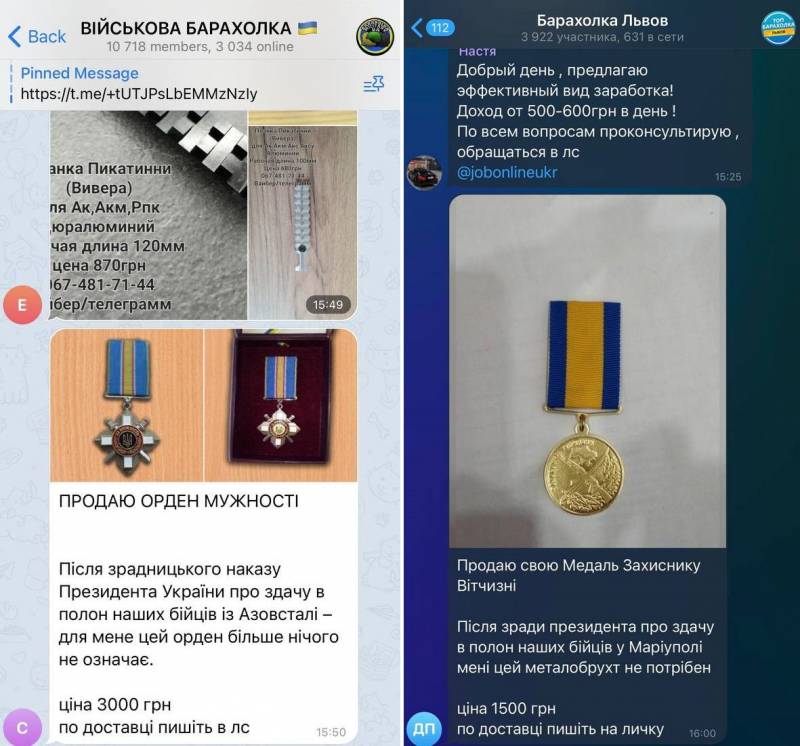 However, this form of protest was not understood, causing a negative reaction from the majority of Ukrainian users. They reacted with frank contempt to this demarche. According to the vast majority of the Ukrainian public, the sale of state awards is a disgrace and the reason is not important. These military men showed their real attitude to the received orders and medals, and to Ukraine as a whole, taking advantage of the occasion. It turns out that they are not dear to them, but have a certain monetary equivalent.
Without a doubt, orders and medals will find their buyers if these are real state awards with documents. Collectors will love to buy them. And they will treat them with much more frugality than the previous owners. It's just that the very fact of the sale of such items is a clear example of the ongoing negative processes in Ukraine.