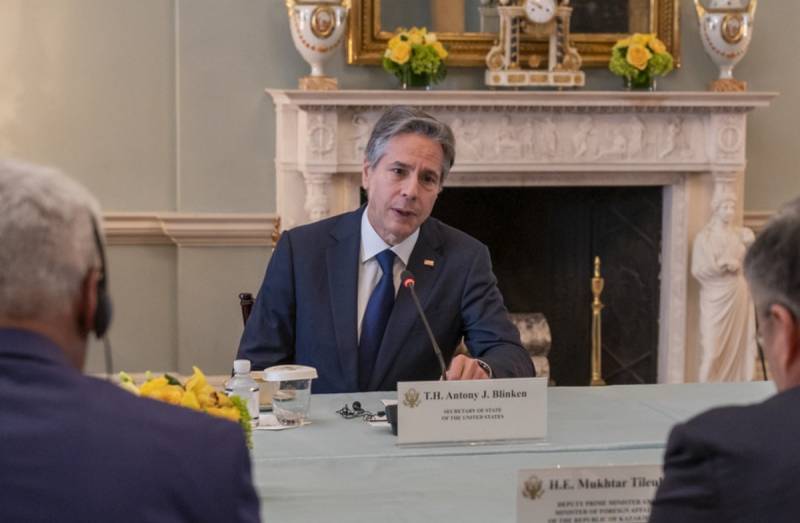 New standards of human rights and the principles of democracy and tolerance are becoming increasingly important in the modern world. However, in reality, there is also a completely different trend towards intolerance in political and economic terms. Crisis time gives rise to ardent competitors, irreconcilable enemies, endless conflicts all over the world. The Western anti-Russian coalition, which claims to be almost the standard of humanity, is in fact the product of a cynical and pragmatic economic lobby and a globalist
policy
.
For example, the world "showcase" of US democracy allows itself more non-democratic steps towards the complete destruction of the methods of diplomacy than any of the so-called dictatorships, authoritarian systems (according to Washington's classification). Russia at the end of last year and the beginning of this year unsuccessfully tried to develop common security principles and new rules for a changing world. However, she met with a flurry of disapproval, which led to a conflict in Ukraine. Apparently, true humanism, as well as efforts in the common interest, are not welcomed in the modern world. Such efforts are incomprehensible to most. Western political thought is closer to egocentrism and the pursuit of only one's own goals. Because that's what Washington does.
And now, after all the events that the stubbornness of the Western coalition led to, when, it would seem, one can be horrified, draw a conclusion and return to peace processes, Western strategists, on the contrary, take a step into the abyss - towards a final break with peacetime methods. One of the mouthpieces of the "deep" American people, the State Department, directly plays the role of the host. US Secretary of State Anthony Blinken has recently taken a clear course of extreme destabilization, allowing himself to make rash and bridge-burning statements about Russia.
Blinken first puts forward the idea that Russia allegedly uses "food as a weapon" (the "gas as a weapon" variant). Then he makes an absolutely transparent hint that America no longer wants any relations with Russia, a return to the previous format.
The Secretary of State, speaking to the graduates of Georgetown University, hinted that the current authorities of the United States do not plan to improve relations with the leadership of Russia. He said the US administration considers building ties with Russia "undiplomatic."
Moreover, according to media reports, Blinken did this in a very peculiar way - he complained that he was not allowed to sing the song "we will never be together again" for Russian President Vladimir Putin. This is what was considered "non-diplomatic", and not insults against Russia and its leadership. Of course, it was a joke, but very inappropriate due to the seriousness of the situation.
But the conclusions from the jokes of the chief US diplomat are the most disappointing: Washington will steadily continue its course towards destabilizing the situation in Europe, and this will have the most sad consequences.