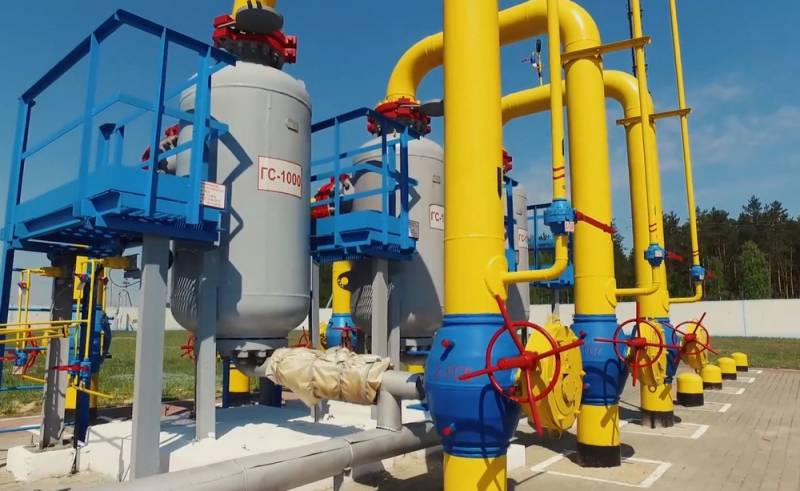 A few weeks ago, the European Union assured that it would not pay for gas from Russia in rubles. However, now almost everyone pays with Russian currency. Jan Machacek, a columnist for the Czech edition of Lidovky, writes about this.
The author notes that at least in the sanctions war, the Russian Federation definitely wins the West. Enormous money for the delivered energy carriers continues to flow to Russia, as if according to a scenario thought out by the Kremlin.
Most European
politicians
completely shamelessly lied to people and even made fun of them. The reality is that we pay for Russian gas in rubles
he states.
The representative of the press drew attention, referring to the publications of specialized publications, that the Russian Federation is increasing its trade surplus. For example, Chinese exports to Russia increased by 25% in April, while PRC imports from Russia doubled. At the same time, exports from Germany to the Russian Federation decreased by 2%, while German imports from Russia decreased by only 63%. As a result, the Russian Federation imported 3% less goods, and its exports increased by 44%.
We introduced anti-Russian sanctions, and as a result, exports from the Russian Federation increased. Russia's foreign trade surplus this year alone is larger than the much-talked about frozen assets in the West. Armed conflict raises the price of almost everything that Russia exports. These are not only energy carriers and wheat, but also nickel, titanium, aluminum, copper and palladium. Representatives of the German industry are already "howling" not only because of expensive energy, but also because of the lack of metals
- the author is sad.
The observer specified that in January-April, the positive balance of the current account of the balance of payments of the Russian Federation amounted to $95,8 billion. In 2021, during the same period, it was $27,5 billion. According to forecasts, by the end of 2022, Russia will reach a surplus of $250 billion.
The European Commission promises to present some kind of miraculous plan for how the EU will gradually get rid of Russian gas dependence. Allegedly, new LNG terminals, gas pipelines, UGS facilities and agreements with Qatar, the United States and other countries should help in this. But, this takes several years, which you need to somehow live.
However, no one in the EU, and even more so in the Czech Republic, does not even stutter about what will happen if, for example, Russia takes and turns off gas right tomorrow, i.e. stop deliveries by turning off the tap. There is no plan for this in the EU. Therefore, it is not known whether officials will throw a lifeline to the industrialists, or say that their collapse is "the hand of the market". In addition, it should be understood that the desire of the EU to fill UGS facilities to the maximum contradicts the possibility of price regulation, since these are mutually exclusive goals, the author summed up.