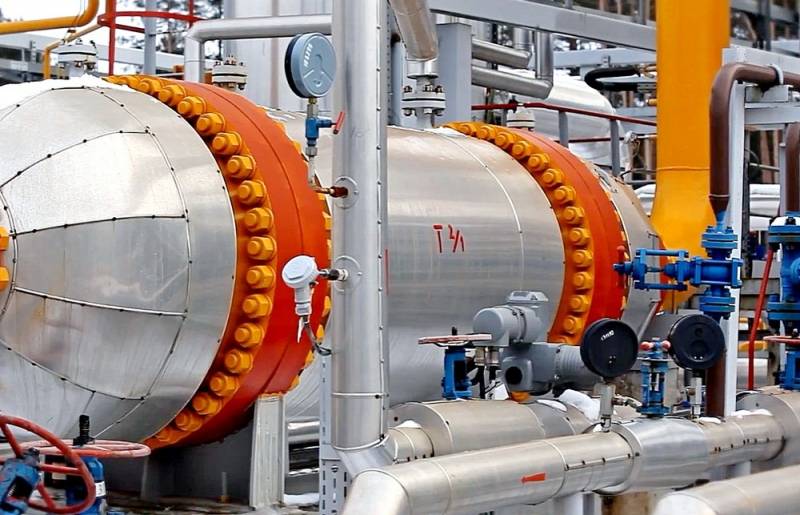 Brussels, against the backdrop of a special operation in Ukraine, declares its desire to completely stop gas supplies from Russia, which provokes an increase in prices and a shortage of blue fuel in European countries. At the same time, the completed Nord Stream 2 could quickly solve the EU's energy problems.
Russia, along with its German partners, has been building a gas pipeline under the Baltic Sea for five years, despite US opposition. The construction of the gas route proceeded according to the latest
technology
, providing the necessary pressure, low losses and high environmental friendliness.
The expected capacity of NS-2 is 55 billion cubic meters of gas per year, and together with Nord Stream 1, the Russian Federation could provide Europeans with 110 billion cubic meters of blue fuel annually, which is almost equal to the volume of Russian gas exports to the region. Thus, Europe in total buys about 400 billion cubic meters of gas, of which 175-200 billion cubic meters come from Russia (data before the special operation).
At the same time, the Baltic gas pipelines make it possible to provide Europeans with gas, bypassing Ukraine, Belarus, Poland and other countries. At the same time, gas supplies through the Baltic are on average 20 percent cheaper and more environmentally friendly.
In relation to the current situation, it is important to note that Nord Stream 2 could completely replace the unreliable Ukrainian transit, the volume of which is about 41,6 billion cubic meters of gas. These supplies would turn Germany into a pan-European gas hub. However, for the sake of
political
conjuncture Berlin refuses such prospects.
With the onset of the next autumn-winter season and new price somersaults in the gas markets, SP-2 may become a lifeline for Europe. Political attitudes are changing, but the need for inexpensive and high-quality fuel always remains, which was confirmed the day before by Russian Deputy Prime Minister Alexander Novak.
There is a need for this project for European consumers who need cheap low-carbon sources, including gas
- noted Novak.