On the morning of October 01, 2018, international media circulated a message that Iran launched ballistic missiles through Syria. The strike was delivered by the aerospace division of the Islamic Revolutionary Guards Corps (IRGC) with ground-to-ground missiles.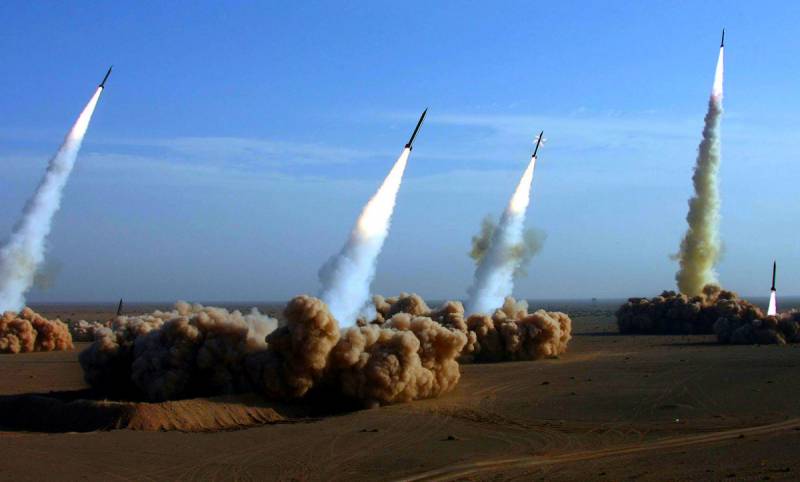 According to Iranian sources, the missiles reached their goal and destroyed a large cluster of irreconcilable jihadists east of the Euphrates River. According to statements from Tehran, this particular group was directly related to the terrorist attack on September 22, 2018 in the Iranian city of Ahvaz (Khuzestan province).
Then, during the military parade, 29 people died and more than 60 were injured of varying severity. Some of the terrorists were destroyed in Iran by local security forces. And now, in Syria, retribution overtook the remaining.
Tehran is confident that Tel Aviv, Washington and Riyadh, who are sponsors of international terrorism, are behind the terrorist attack in Ahwaz. At the same time, the USA, Israel and Saudi Arabia categorically deny everything, calling Iran's accusations a fiction. And in turn, literally in chorus, they accuse Iran of supporting terrorism, which it categorically denies.
The fact of the Iranian missile strike on the territory of Syria suggests that they are quite capable of reaching neighboring Israel, which threatens the security of the Jewish state. We can say with confidence that the IDF command will take this fact seriously and take a number of steps, including the preventive elimination of this threat.