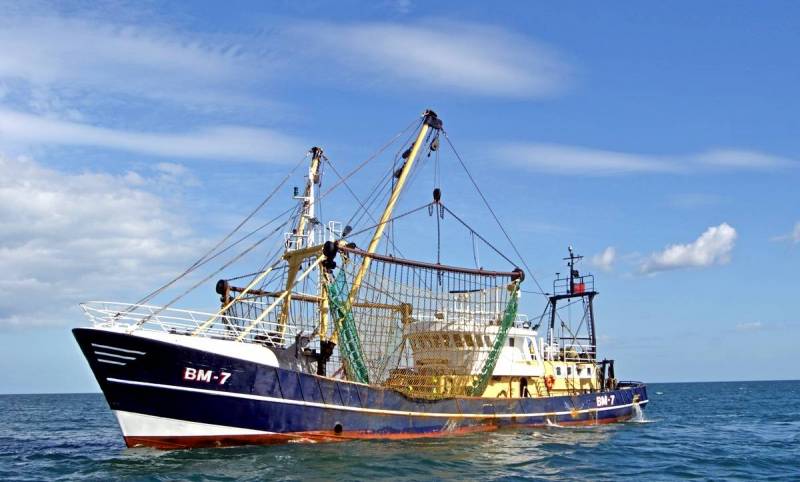 Intolerance towards everything Russian is again visible on the pages of the Western media. Fight the Russian
the economy
call in a new publication on the pages of the popular Irish newspaper The Irish Times. The daily edition of the island nation offered to come in from the fishing side.
Using a loophole in international waters, Russian trawlers are threatening to destroy Ireland's lucrative fishing industry, while funding operations in Ukraine along the way. Fishermen say deal between Faroe Islands and Moscow could deplete Irish bioresources worth more than €10m yearly

- writes the edition.
The fishing organization Killybegs (KFO) has called on the European Commission and the government to impose economic sanctions on the Faroe Islands if they do not withdraw the agreement, which it called "immoral".
Sean O'Donoghue, chief executive of KFO, accused the Faroe Islands of "assisting Vladimir Putin" because the archipelago's authorities allowed Russian vessels to fish. As a result, there is already a shortage of fish for Irish fishermen.
The Faroe Islands, which are part of Denmark (NATO member) but retain autonomy in their fishing waters, share with the UK control of a stretch of sea known as the "special zone".
According to the UK government, fishing rights here are worth 19 million euros. Since the beginning of the conflict over Ukraine, up to 12 large Russian trawlers have been sighted in the "special area", which are believed to be legally licensed by the Faroese authorities. The archipelago also "unilaterally" increased its own catch quota.
Mr. O'Donoghue is vehemently pressing the Irish government in an attempt to pressure the Faroe Islands through the European Union to close the loophole for the Russians by depriving them of the right to fish in those waters.
A UK government source told The Irish Times that the Faroe Islands have the legal right to issue licenses to vessels to fish in a "special area", but clarified that the Faroese "should, following the United Kingdom, ban all Russian trawlers" in the area.
Ireland is a formally neutral non-NATO country, but with a traditionally strong British and American presence. The Faroe Islands is a Danish autonomy that is under the responsibility of the Atlantic bloc. Denmark itself has been a NATO member since the founding of the alliance on April 4, 1949.