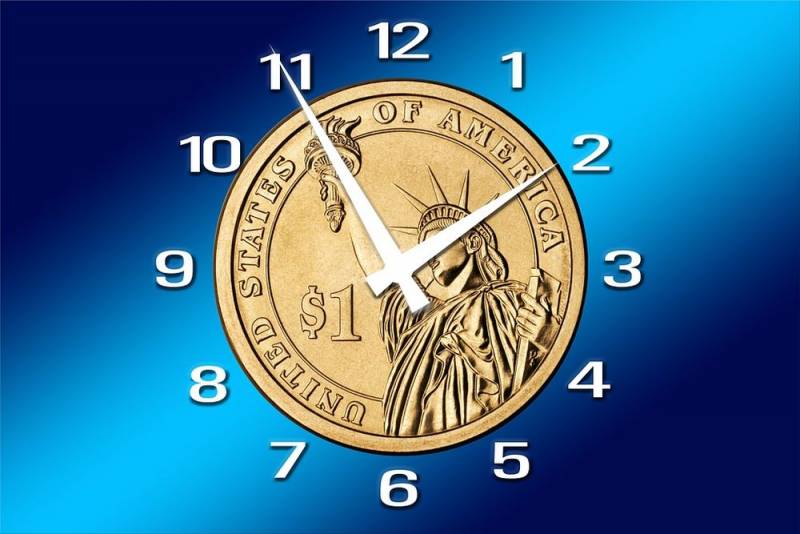 On May 19, the Senate of the US Congress, the upper house of the US Parliament, is to vote on bill HR7691 "On additional budgetary appropriations for Ukraine in 2022." At stake is about $40 billion, the allocation of which was previously temporarily blocked by Kentucky Senator Rand Paul, a Republican of libertarian views.
It should be noted that Paul still objects to the approval of this initiative and giving it the force of law. In his column in the American edition of The Federalist, he called such spending insane. Moreover, he considers the bill a serious national security issue and predicted that such spending could trigger the financial collapse of the United States.
According to the senator, Washington should be primarily concerned about the state of
economics
USA, not other countries. Currently, the US public debt exceeds 120% of GDP, and there are serious disruptions in the supply chains of various goods, and inflation has broken the record of the crisis of the early 1980s, the peak moment in the Cold War with the USSR. Paul is confident that the well-being of many ordinary Americans is threatened in favor of someone's political interests.
Prioritizing the interests of other nations over our own will not end well. If we don't end this financial madness, we're in for a day of reckoning. Not only are we flirting with financial collapse, but we also risk inadvertently going to war with another major power.
Paul explained.
The senator also drew attention to the fact that during the previous vote on this bill, he insisted on ensuring independent control over the spending of allocated funds. He emphasized that it is simply necessary that no one in Kyiv or Washington squander or embezzle money under the guise of the chaos of a military conflict. Paul urged to listen to the instructions of one of the authors of the US Declaration of Independence - President Thomas Jefferson, who bequeathed to Americans to follow the path of "peace, trade and honest friendship with all peoples, not entering into alliances with anyone."