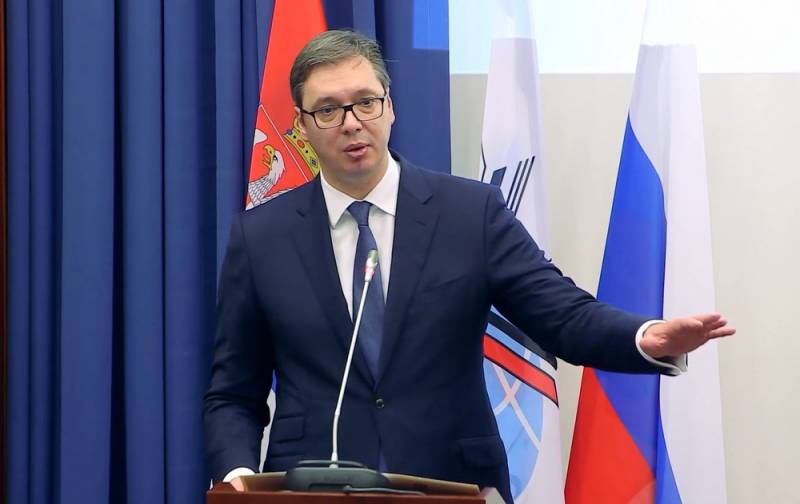 Serbia could live better if it imposed sanctions against Russia. This was stated by President Aleksandar Vučić during an interview with the Serbian TV channel Tanjug. During the conversation, the Serbian President acknowledged that the state had lost billions in investments as a result of refusing to participate in anti-Russian sanctions. At the same time, Vucic refuses to join the anti-Russian hysteria, citing the desire for independence and sovereignty.
We are now suffering enormous damage ... And we know firsthand what sanctions are and how unfair and unnecessary they are ... Now I declare to you that I have no illusions - the Serbs could live 10 times better if did it. But Serbia did not do this, because it shows itself to be an independent and sovereign country.
Vučić commented on his refusal to join restrictive measures.
The interview also touched upon the topic of the new global food and energy crisis and its impact on the state of affairs within the state. The Serbian leader acknowledged that the country needed cheap gas and oil, and confirmed the impossibility of resolving food and energy problems without the participation of all countries.
Recall that earlier Vučić had already spoken directly about the pressure exerted on him by European leaders because of the non-recognition of the self-proclaimed Republic of Kosovo. This step would allow Russia's opponents to neutralize the numerous statements by official Moscow about the "Kosovo precedent" as a reason for recognizing the Donetsk and Luhansk People's Republics. Currently, Serbia is one of the few countries in the European part of the continent that refuses to join the restrictive measures against Russia.