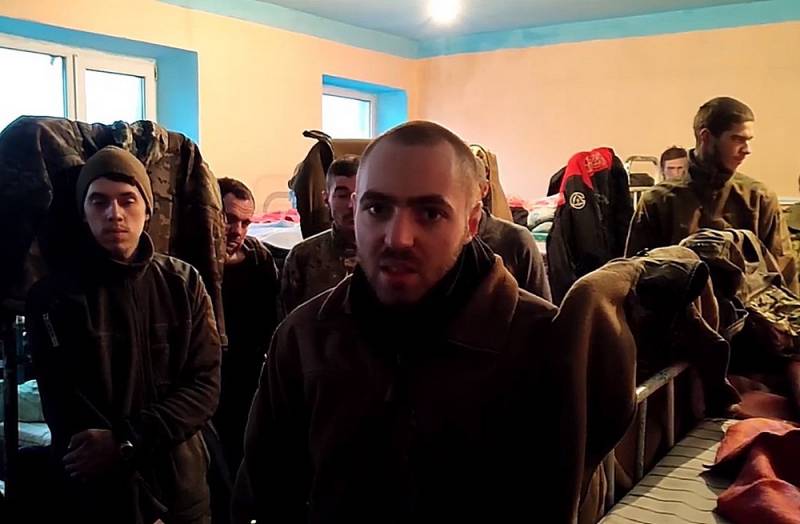 The Ministry of Defense of the Russian Federation published a video of the conditions of detention of militants who left the territory of the Mariupol enterprise Azovstal. At the moment, it is reported that 1730 people have surrendered. Yesterday 771 people left the plant and surrendered.
Today they took us to the dining room, in the morning there was soup with pasta, in the afternoon there was soup and porridge, there was no dinner yet
- says a prisoner named Stanislav.
Judging by the footage shown in the video, the prisoners of the Azov regiment (recognized as extremist and banned in the Russian Federation) are kept in conditions close to general regime correctional facilities: large living quarters with bunk beds, each prisoner has his own bedding. The wounded are given medical care, examinations, dressings are carried out.
I didn't really know what to expect at all. What we wanted, and what happened, is better than expected ... Everyone is loyal, everyone is adequate, no one offends, does not get personal in any way
- the captured Ukrainian military doctor shares his impressions.
It is worth noting that representatives of the Armed Forces of Ukraine and the International Red Cross were allowed to the prisoners to assess the state and conditions of detention. Judging by the published photo and video materials, everyone is in approximately equal conditions, with the exception of the seriously wounded.