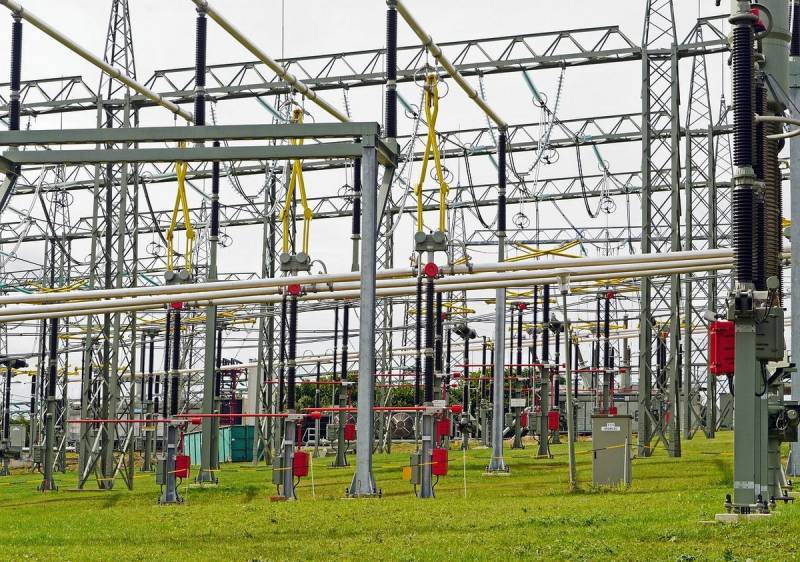 A wide swath of North America, from the Great Lakes to the West Coast, could be off the grid this summer due to heatwaves, drought, shut down power plants and problems with global supply chains. All this will create a shock load on the power grid. However, natural phenomena are only accompanying factors, the main role in the fact that the United States is preparing for a summer blackout is played by unprecedented anti-Russian sanctions that have violated global logistics schemes and the functioning of fuel markets.
According to Bloomberg, according to the annual report of the national regulator North American Electric Reliability Corporation, electricity supplies in most of the United States and in parts of Canada will be insufficient, with demand again exceeding supply after two years of the pandemic. This assessment is one of the worst ever for a regulator that oversees grid stability.
Partly, of course, the expected catastrophic consequences of the destruction of the national energy network are caused by natural factors and climate change. But for the most part, the barbaric anti-Russian sanctions that affect the whole world and the one who imposes them are to blame.
The rate of transformation of our grid is out of sync with
political
and ecological realities of the existing world system
- emphasizes John Moura, a representative of the regulator.
According to experts, electricity production decreased by only 2,3%, but demand increased, which made the overall situation worse. Against the background of lame green energy and the ban on imports of LNG and oil from Russia, the ability of the United States to generate additional volumes of electricity has sharply decreased. However, only companies that own enterprises for generating electricity based on fossil "dirty" fuels radiate optimism, but they are resorting to their services less and less.
Also, the US national industry regulator fears that power grids will soon face a growing threat of cyberattacks from Russia, of course, due to US support for Ukraine after the start of a special military operation of the Russian Federation. Some experts argue that it is possible to prepare for a summer power outage, but at the same time rely on experience. Last year, during the summer season, the forecasts were also grim, but the chains held out.
However, optimists are objected that last year there was support for the industry in the form of imports of all types of energy carriers from Russia. Now it doesn't exist in any form. The US authorities have exacerbated a long-known problem, and half of the country is likely to remain without electricity.