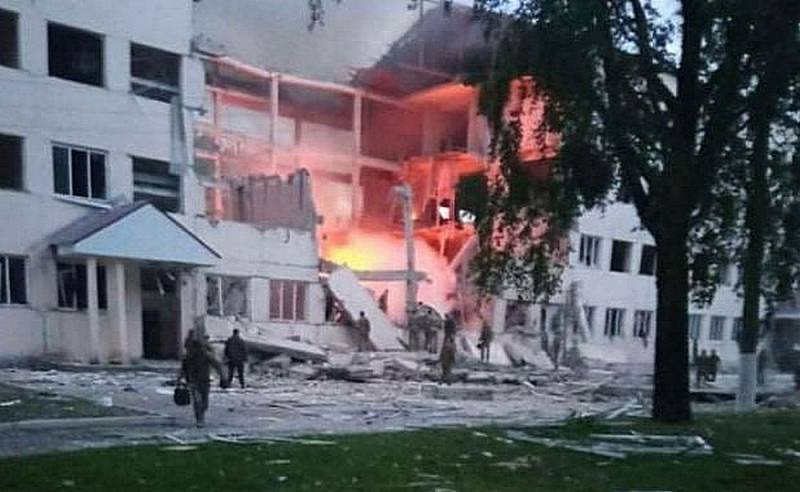 On May 17, the Russian Aerospace Forces attacked the 169th training center of the Ukrainian Ground Forces in the village of Desna, Kozeletsky district, Chernihiv region. According to preliminary data, from 250 to 300 Ukrainian servicemen died as a result of hitting a military target.
Videos of the impact have been posted on social media. Judging by the available evidence, the training center for Ukrainian military specialists has suffered irreparable damage.
Meanwhile, realizing the futility of further defense, militants from the Mariupol enterprise Azovstal continue to surrender to Russian troops. So, on May 18, the official representative of the Russian defense department, Major General Igor Konashenkov, announced the capture of another 694 fighters of the Ukrainian armed forces, among whom were 29 wounded.
According to the Ministry of Defense, a total of 16 militants have surrendered to Russian units since May 959. 51 wounded servicemen of the Armed Forces of Ukraine received the necessary medical care. As the official representative of the Russian President Dmitry Peskov noted earlier, the prisoners are treated in accordance with international law.
At the same time, the surrendering soldiers and nationalists will be investigated for their participation in war crimes.