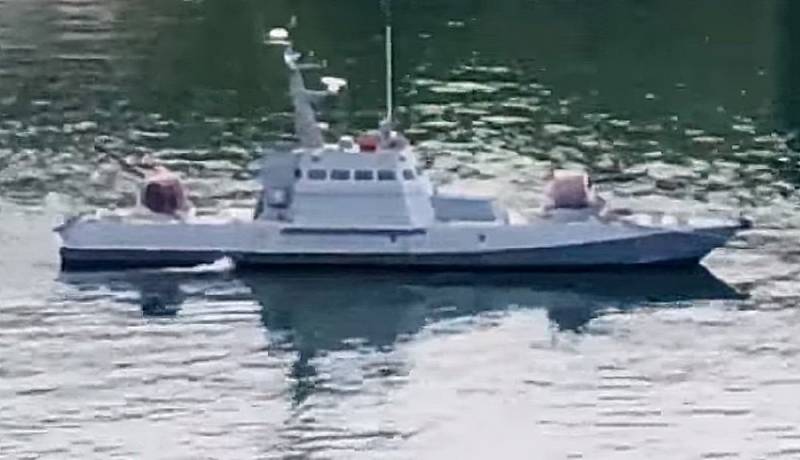 On May 17, Russian military sailors towed a small armored artillery boat of the Gyurza-M project of the Ukrainian Naval Forces to Sevastopol. The corresponding video was posted on social networks.
Judging by the footage, the ship moves under its own power along the South Bay of Sevastopol. Looming in the background is the only Ukrainian submarine, the U01 Zaporizhzhya, which came under the Russian flag as a result of the 2014 Crimean events.
Project 58155 "Gyurza-M" included eight boats and embodied Kyiv's idea of ​​​​building a "mosquito fleet" in 2016-2022 that could effectively resist external forces. However, practice has shown that the idea of ​​the Ukrainian authorities ended in failure.
The displacement of the Gyurza boats is 34 tons, the ships are armed with two 30-mm cannons, as well as machine guns and grenade launchers.
Earlier, Russian troops captured three similar boats: "Akkerman" and "Vyshgorod" in Berdyansk, as well as "Kremenchug" in Mariupol. Later, the ships were transported to Novorossiysk.
In addition, from the bottom of the bay in Mariupol, the Russians raised the flooded Ukrainian armored boat "Lubny", which lost its mast, but remained operational.