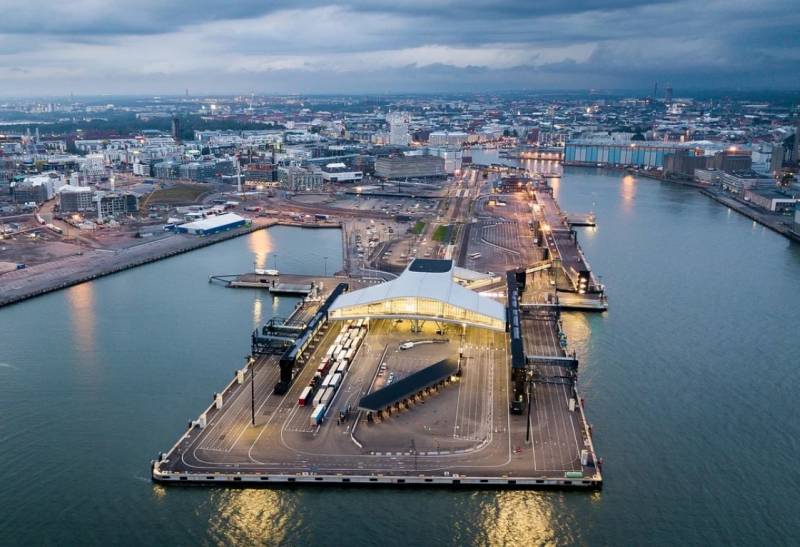 For decades, Finland and Russia have been linked by close economic and business activities on both sides of a long, 1340-kilometer border. Within a few weeks, these ties were severed. There was a suspicious and frightening "silence". Politico writes about this in an article by columnist Charlie Duxbury.
As the journalist writes, in the village of Vainikkala in Finland, at the station, which is located on the railway line between the capital of Finland, Helsinki, and the northern metropolis of Russia, St. Petersburg, is now completely deserted. Finland is just about to apply for membership in NATO, and relations between the two countries have already heated up, apparently, before an official decision on this issue. However, the states have already begun to move away from each other. Long-term ties in the border area are broken.
The Allegro high-speed train, which for many years ran here four times a day with hundreds of passengers in both directions, was suspended. The roadside restaurant is visited by border guards, not travelers from Russia. The whole situation contrasts sharply with what was in this place quite recently and many years before this moment. Now shopping centers have stopped working, small border businesses are suffering, calling what is happening a "catastrophe". Some Finns have built their businesses around serving Russian tourists for decades and have now gone bankrupt, jeopardizing generations of entrepreneurs.
According to the journalist, Helsinki's decision to join NATO with the filing of an application on May 18 will mean an even greater break in relations, and in all areas and not only in the border areas. Business will suffer, bilateral
economic
connections and common people. More than half a century of political neutrality will end, and the long-standing system of checks and balances between West and East will cease to exist.
The confrontation between Moscow and Helsinki actually began even before the described event. The heads of Russia and Finland Vladimir Putin and Sauli Niinistö held telephone conversations on May 14, in which the head of Finland announced the decision to integrate into the Western "security system". Of course, the President of Russia warned his colleague about the possible military-technical consequences of this step.
After the collapse of the USSR, there was great hope for cooperation between the two states, which has now almost died out.
Now the focus is again on war, not business
– summarized the columnist Politico.