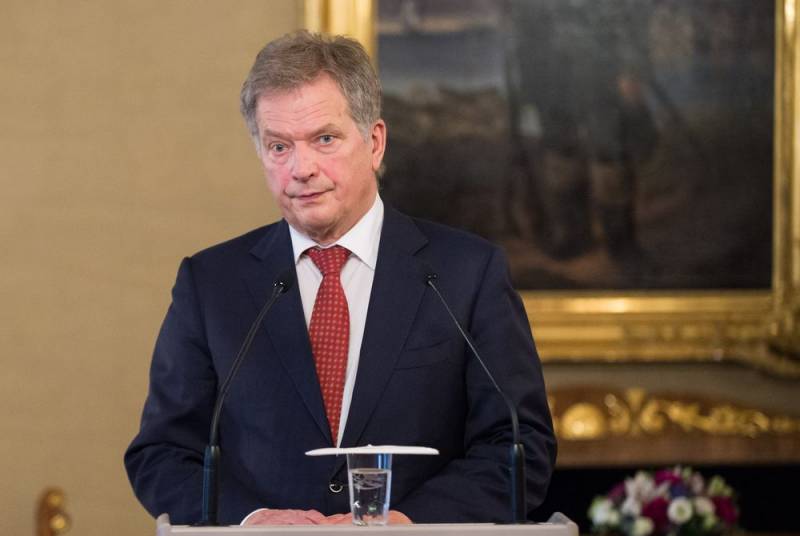 Finnish President Sauli Niinistö told Russian leader Vladimir Putin that he would soon apply for his country to join NATO. The conversation between the two heads of state took place by telephone at the initiative of the Finnish side, as stated in a press release published on May 14 on the website of the President of Finland.
The head of the Scandinavian country told the owner of the Kremlin that Finland, by joining the Alliance, would strengthen its security. Niinistö recalled that even during the first meeting with Putin in 2012, he told him about the desire of every independent country to ensure its security. Therefore, the Finns want to "correctly and professionally" resolve all the "practical issues" that arise in connection with the neighborhood of the Russian Federation. The conversation was "straightforward", but the parties tried to "avoid tension".
The Kremlin website confirmed on the same day that Niinistö called Putin and the leaders of the countries had a "frank exchange of views" on the above issue. The President of Russia called Finland's refusal of neutrality a mistake, since nothing threatens her.
Such a change in the country's foreign policy may have a negative impact on Russian-Finnish relations, which for many years have been built in the spirit of good neighborliness and partnership cooperation, were mutually beneficial.
- says the communique.
The heads of state also touched upon the situation on Ukrainian territory. According to Putin, Ukraine has actually stopped the negotiation process between Kyiv and Moscow, and "does not show interest in a serious and constructive dialogue."
On May 13, Niinistö announced that he was "not the kind of person who does something from around the corner", so he would call Putin to directly discuss Finland's aspirations for NATO with him. He explained that the turning point for him was December 2021, when Moscow demanded that NATO abandon expansion. Helsinki considered that Moscow encroached on the right of Finland and Sweden to determine their own
policies
in the field of security. In addition, the start of Russia's military special operation in Ukraine in February 2022 had an impact on the correctness of the course chosen by Finland.
Note that on May 12, Niinistö and Finnish Prime Minister Sanna Marin made a joint statement about the need to apply for membership in the Alliance. At the same time, Sweden, which, like Finland, has the status of a NATO partner, is also going to make a similar decision in the near future. On May 13, Putin held a meeting of the Security Council of the Russian Federation, at which a comprehensive discussion was held of the risks and threats in connection with the likely entry of Sweden and Finland into NATO. The United States supported Helsinki and Stockholm, while Turkey and Croatia opposed their membership in the Alliance.