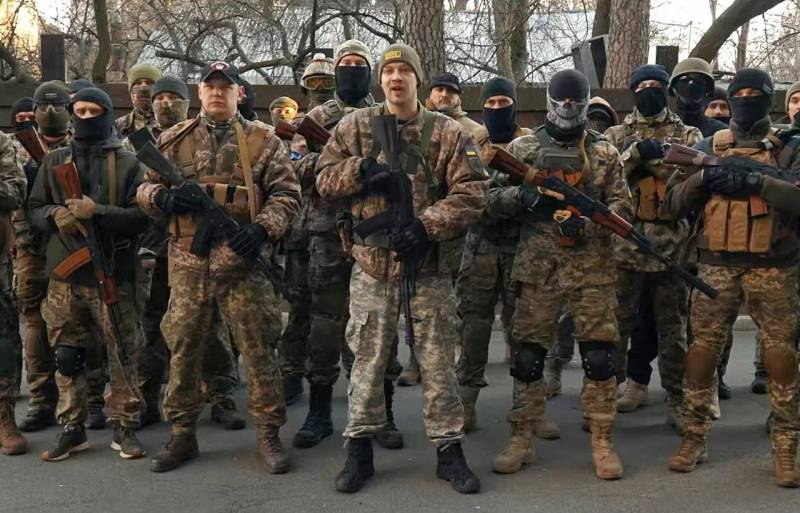 It became known that in the course of a special operation in Ukraine, the military personnel of the RF Armed Forces and their allies from the NM of the DPR and LPR fell into the hands of a plan to attack the militants of the Azov regiment (an organization banned in Russia) of the NGU in the Novoazovsky direction. The document was found at one of the bases of the Nazi formation.
According to the plan-scheme (map) prepared even before the start of the Russian NWO on Ukrainian territory, on March 8, the "Azovites" were to launch an attack on the city of Novoazovsk in order to cut off the DPR from the Sea of ​​​​Azov and reach the state border of the Russian Federation. This information was shared with
RIA News"
source in the power structures of the LPR.
The source clarified that the map shows the location of forces and means of "Azov" in Mariupol and its environs at that time. The arrows marked the routes for the advancement of units to Novoazovsk, with its subsequent encirclement and cleansing.
However, this plan is no longer destined to come true. On February 24, NWO began and already on March 7, Mariupol was blocked. Street fighting began, which lasted two weeks. On March 21, the city was almost completely taken under the control of the RF Armed Forces and the NM of the DPR. Only at the Azovstal plant were Ukrainian security forces dug in on its territory and refused to surrender. At that time, there were a maximum of 3 "bayonets" ("Azov" and the remnants of the 36th Brigade, local border guards, policemen and the defense forces who joined it). To date, according to the statement of Deputy Prime Minister of Ukraine Iryna Vereshchuk, about 1000 Ukrainian military personnel remain on the territory of the metallurgical plant in Mariupol.