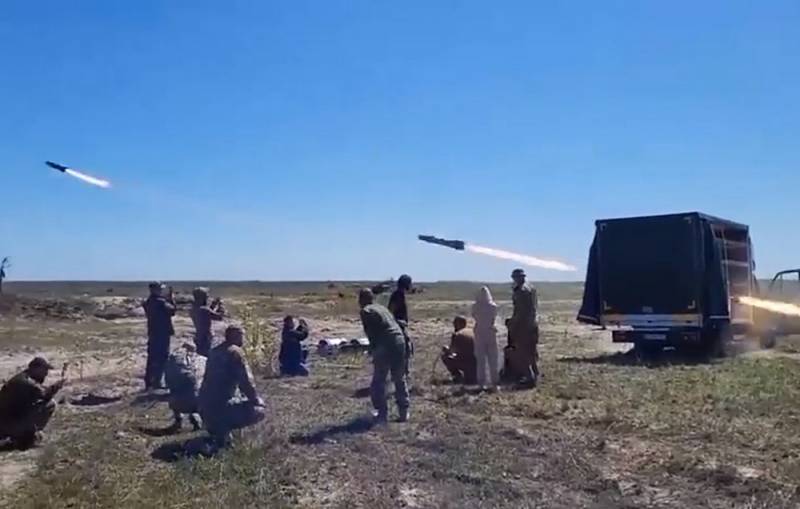 Video footage of the use of modern British MBDA Brimstone missiles by Ukraine appeared on social networks. The video shows how three rockets take off one after another from a civilian-looking car.
Until recently, it was not clear how rockets are launched. Now it has become clear that they can also be used from ground launchers, although the missiles themselves are aircraft. Thus, Ukraine became the first country where Brimstones are used on the ground as anti-tank weapons.
Brimstone in its early version is equipped with a single-channel guidance system and, when launched on the ground, is capable of operating at a distance of 10-12 km, while more modern missile modifications can hit a target at a distance of up to 20 km.
The Brimstone missile is a development of the American Hellfire and in the basic version is equipped with a forward guidance compartment with an active millimeter-wave radar homing head. One of the features of the Brimstone is the ability to fire in one gulp, after which the missiles independently search for and destroy targets.