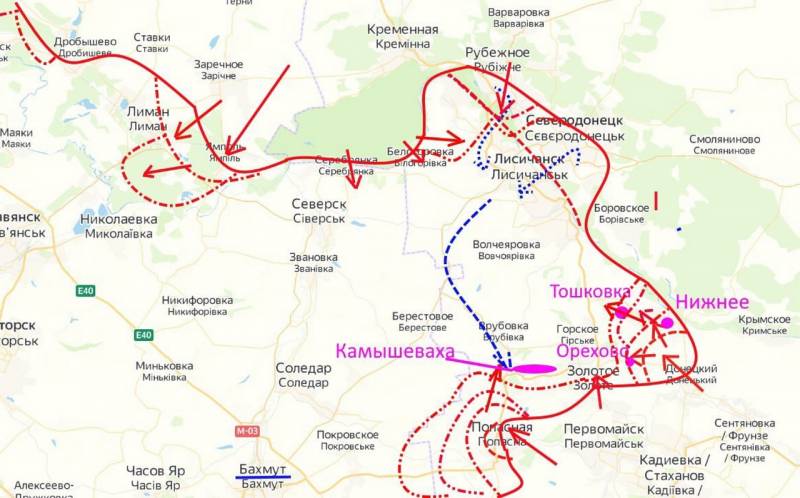 In the region of Severodonetsk and Lysichansk, Kyiv is additionally transferring units and military
machinery
. According to sources, the concentration of the Armed Forces of Ukraine in this region may indicate the beginning of a decisive battle for the Donbass. Moreover, a serious advance of Russian troops in the Izyum direction is reported.
The Ukrainian authorities ordered the defense to be held in this direction and ordered the allocation of additional forces in the amount of 5 thousand military personnel and 300 pieces of military equipment. Reserves of the Armed Forces of Ukraine and territorial defense units guarding the border with Belarus were sent here from the western part.
Western sources also say that Ukrainian troops in the Severodonetsk direction can get into an operational encirclement. In particular, the British services noted that Russian troops were intensifying their offensive in the area of ​​Izyum and Severodonetsk, trying to advance towards Slavyansk and Kramatorsk.
In addition, British intelligence confirmed the intention of the Russians to encircle Ukrainian troops in the Donbass and cut them off from reinforcements coming from the western regions of the country.
Meanwhile, on May 13, the Armed Forces of Ukraine shelled the cities of Donetsk and Yasinovataya and the village of Golmovsky with Grad MLRS rockets. The Ukrainian military also fired 16 shells of 122 mm caliber at populated areas.