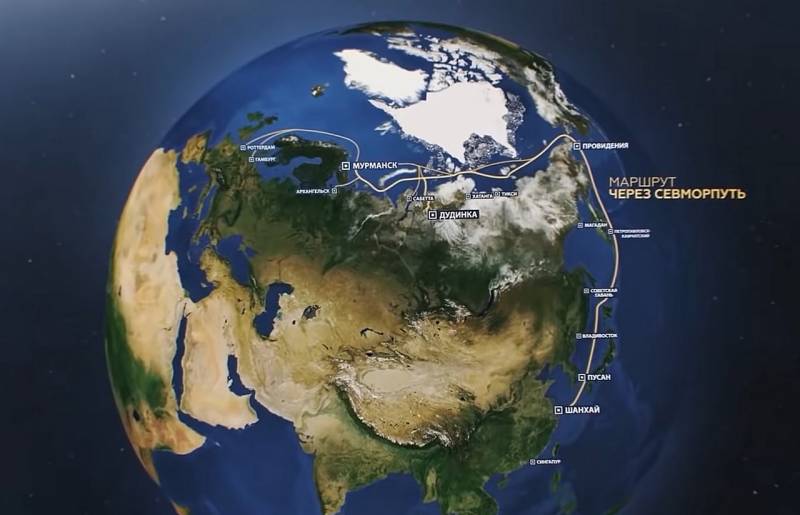 Today's geopolitical reality is such that the Northern Sea Route has become the most protected "trade artery" from external influences. The latter guarantees Russia access to the Asian market, which is the most important task in the face of Western sanctions pressure.
However, our plans to increase transit along the Northern Sea Route have been hampered by a shortage of icebreakers. And this despite the fact that Russia's icebreaker fleet is by far the largest in the world.
However, the above problem is already being solved.
According to the plans of the Russian government, the transportation of goods should increase from 35 million tons in 2021 to 80 million tons by 2024, and then double by 2035. In this regard, Prime Minister Mikhail Mishustin instructed to allocate 118 billion rubles for the construction of 2 more icebreakers of project 22220.
In addition, 25 billion rubles will be allocated for the construction of a nuclear-technological support vessel.
Finally, in addition to strengthening the icebreaking fleet, it is planned to allocate 7 billion rubles for the construction of the ports of Severnaya Bay and Severnaya Zvezda. Thus, our country guarantees itself the possibility of year-round transit along the Northern Sea Route to the east.
At the same time, one should not forget that, along with the civilian fleet, there is also a military icebreaker fleet, and work in this area is also being carried out at an accelerated pace.
As a result, everything indicates that Russia's development of its northern latitudes has become a task of strategic importance, the results of which will not be long in coming.