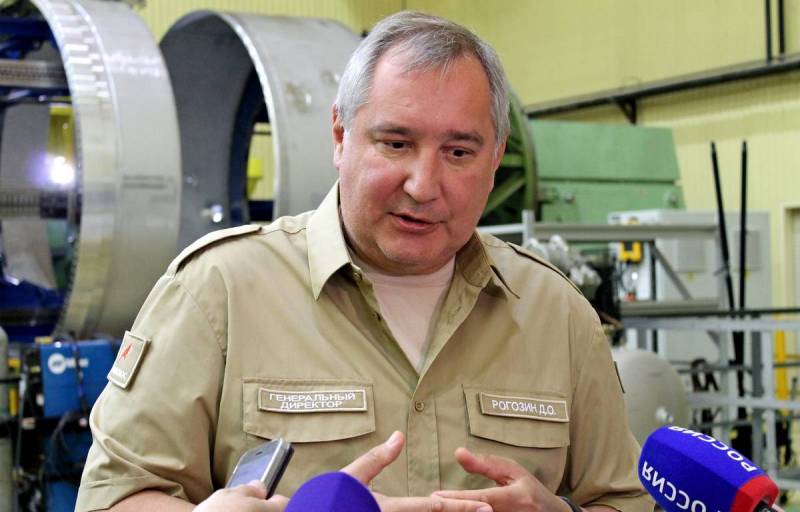 Ukraine is not an independent state, but a means of Western pressure on the Russian Federation. Therefore, if the "peace-loving" NATO bloc continues its encroachments towards Russia, then it may run into a nuclear response. The head of Roscosmos, Dmitry Rogozin, wrote about this on May 8 in his Telegram channel, accompanying his story with a video from an interview dedicated, among other things, to his vision of the Russian special operation on Ukrainian territory, which he gave the day before.
The functionary noted that even before the coup d'etat in Kyiv in 2014, officials from various departments of Ukraine were "faithful satraps" of the Alliance and literally kowtowed before it.
We are not fighting the Nazis in Ukraine. We liberate Ukraine from NATO occupation and push the worst enemy away from our Western borders
- he considers.
Rogozin stressed that the very existence of Ukraine separately from Russia would inevitably turn it into Anti-Russia and a springboard for the Western world for further aggression.
That is why what we call a special military operation goes far beyond its original meaning and geography. This is a war for truth and the right of the Russian Federation to exist as a single and independent state
- he added.
The head of the state corporation is sure that the Alliance is waging war against the Russian Federation. The collective West has not officially announced it, but this does not fundamentally change anything and is obvious to all sane people. In his opinion, the national battalions and the Armed Forces of Ukraine are consumables, cannon fodder are local operators of NATO and its allies' weapons systems trained by Western instructors.
In a nuclear war, NATO countries will be destroyed by us in half an hour. But we must not allow it, because the consequences of the exchange of nuclear strikes will affect the state of our Earth.
- he specified.
Rogozin is convinced that Russia will have to defeat the more powerful enemy in all respects, which is the West, with conventional weapons systems. He summed up that victory in such a war can be achieved under certain conditions: with the complete solidarity of the population with the RF Armed Forces, with the mobilization
economics
, with the immediate and rapid transfer of the military-industrial complex and related industries to a military footing.
Note that Moscow has repeatedly stated that it is not going to use nuclear weapons on the territory of Ukraine, as this is contrary to the tasks of the NMD.