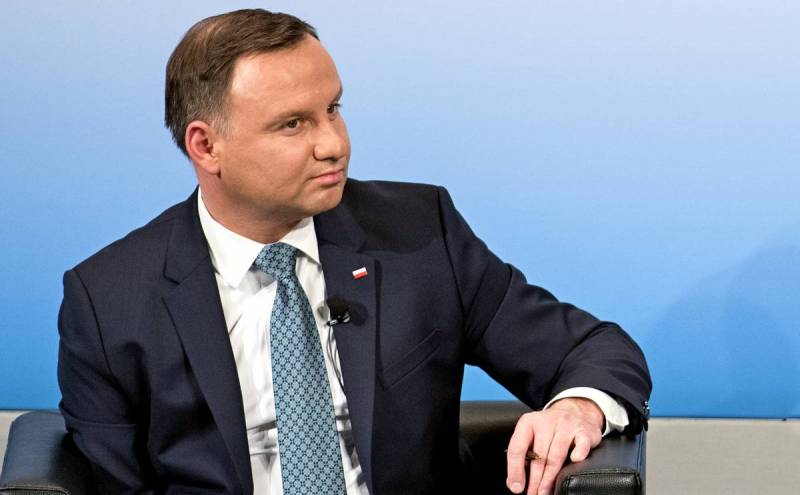 Polish President Andrzej Duda said on May 5 that in the future, in his opinion, there will be no borders between Poland and Ukraine and both states will be united by a common destiny. However, in Russia they do not agree with such a prospect.
Many consider Duda's words as an assurance of the Poles' friendship with the Ukrainian people. But recent events tell a different story. Thus, according to the information of the Russian Foreign Intelligence Service, Warsaw, with the support of Washington, is considering the option of sending combat units to the western part of Ukraine, to its "historical territories", to protect them from "aggression" from Russia.
Poland has not felt sympathy for the Russian Federation for a long time. But with the start of the Russian special operation, relations between the two countries became even more tense.
For the territorial integrity of Ukraine, a threat may come from Poland, this is also an obvious fact.
- said the press secretary of the President of Russia Dmitry Peskov.
As for the "erasing" of the Polish-Ukrainian borders, many Poles living in western Ukraine also dream of this. Meanwhile, such rhetoric takes place if the state is at the stage of disintegration, and Ukraine is in this state at the moment. So says State Duma deputy Oleg Morozov.
According to the parliamentarian, such a "unification" of the two states will increase Polish Russophobia. The Kremlin does not like this scenario, and it will do everything to prevent this.
Poland can end up in Western Ukraine only in one case - if Moscow allows it. There are no other options
- said Morozov in an interview with the newspaper
LOOK
.