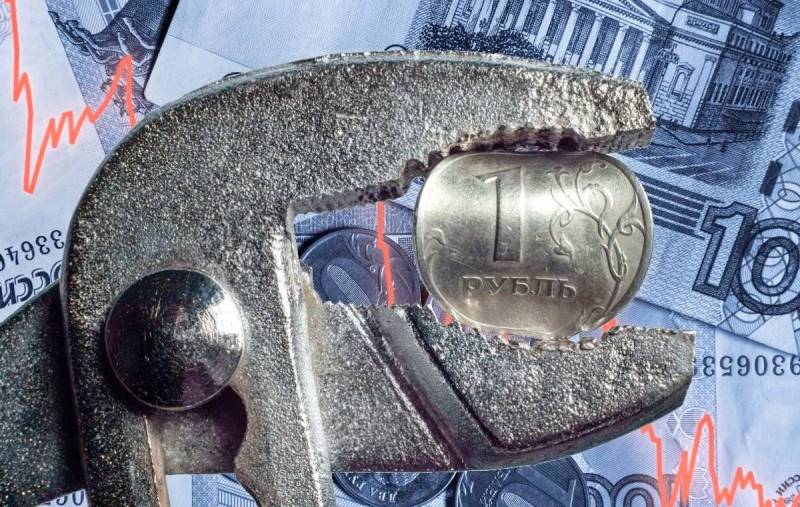 Despite various kinds of pessimistic scenarios that economists built after the start of the Russian special operation in Ukraine, the situation in Russia did not become critical. Moreover, the British magazine The Economist reports a revival
economic
life in Russia.
One of the eloquent indicators of the strength of the Russian economy was the strengthening ruble, which has been growing against major world currencies for several weeks now. The ruble was helped, in particular, by capital controls and high interest rates.
In addition, although Russia has seen a 10 percent rise in prices since the beginning of the year, the country's economy as a whole has weathered the blows of the sanctions. Also, the exit of a number of Western companies and a noticeable decrease in imports did not shake the situation too much.
Thus, according to the observation of the British, the consumption of electricity in Russia did not decrease much at all. Moscow also agreed to reduce the key rate from 17 to 14 percent, which indicates positive prospects for economic development. At the same time, citizens of the Russian Federation practically do not save on entertainment.
After a brief lull in March, Russians are again free to spend money in cafes, bars and restaurants, as evidenced by the statistics of Sberbank, which is the largest in Russia
noted The Economist.
By all appearances, forecasts of a 15% reduction in Russian GDP by the end of this year are not destined to come true. Moreover, in the first quarter of 2022, the Russian Federation increased revenues from hydrocarbon exports by 80 percent compared to the same period in 2021.