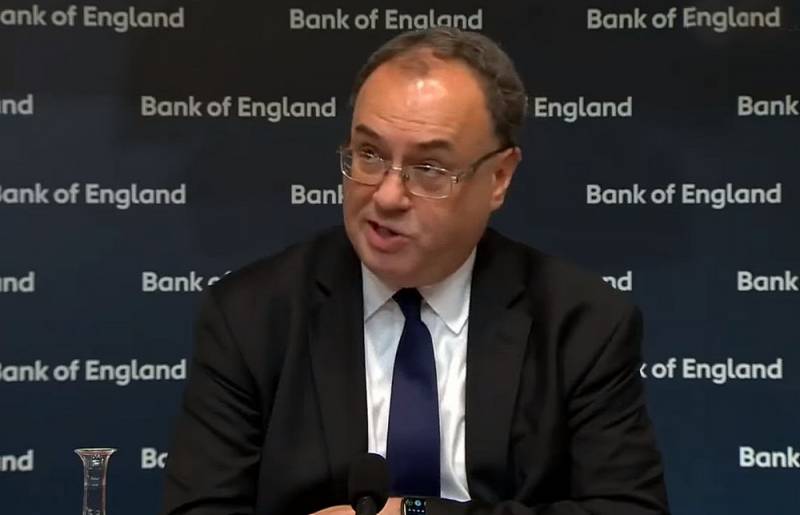 Economy
The UK appears to be increasingly suffering from the sanctions imposed on Russia after the launch of a special operation in Ukraine. Inflationary processes are aggravated, and it becomes more and more difficult for the poor strata of the population to survive in these difficult conditions.
Thus, according to the forecasts of the British Central Bank, in the near future, the inhabitants of the country will have to put up with double-digit inflation and long-term stagnation. This, in particular, was stated by the head of the Central Bank of Great Britain Andrew Bailey during a press conference after the meeting of the department on May 5.
The biggest problem is the shock of falling real incomes of people, which comes from changing the terms of trade, especially due to the sharp rise in energy prices.
Bailey noted.
Along with this, in the UK, following the US, the key rate was raised to one percent, which was the most dramatic increase in this indicator over the past 13 years. Thus, in the face of rising oil and gas prices on world markets, London is seriously tightening monetary policy.
policies
. This, in particular, will have a negative impact on mortgage lending rates.
In addition, the meeting of the Central Bank discussed methods for using savings accumulated during the coronavirus pandemic, as well as low supply in the labor market.