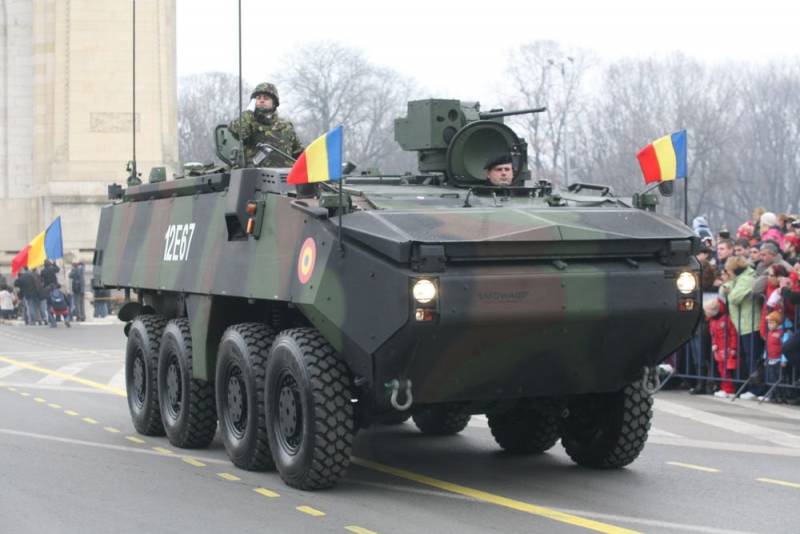 On the state border of Moldova, from the Moldovan side, foreign military personnel may appear. This was reported on May 3 by the local newspaper Balti
News
».
The publication noted that the relevant bill was prepared in the government of Moldova. It was signed by Prime Minister Natalia Gavrilitsa, as well as the heads of the Ministry of Internal Affairs and the Ministry of Justice, Anna Revenco and Sergiu Litvinenko, respectively.
According to the bill, foreign military will receive permission to use their service weapons, special equipment and physical force. They are planned to be placed mainly on the Moldovan-Ukrainian border.
The document states that since Moldova is striving to join the European Union and this issue is already being considered in Brussels, it is necessary to strengthen cooperation with Frontex, the EU agency for the security of external borders.
According to the provisions of the agreement, a joint operation means an action coordinated or organized by Frontex in support of the national authorities of the Republic of Moldova
- the document says.
This is justified by the need to confront existing and future challenges and various threats on the border. Chisinau cannot fight cross-border crime alone, while the EU can help in this matter and strengthen border control with its
technical
and operational capabilities, which are immeasurably greater than Moldovan ones.
In addition, the necessary conditions are being created to legalize their stay during the joint operation.
- says the explanatory note to the bill, which should soon be submitted to the Parliament of Moldova.
At the same time, the Moldovan government assured that if the bill is approved, then the implementation of the new law by Chisinau will not go beyond the budget allocations provided for the implementation of border control, summed up the media.
It should be noted that the pro-Romanian representatives of the Moldovan authorities since the independence of Moldova did not hide their desire to see the armored vehicles of the Romanian army, which is part of the NATO bloc, in their country. Therefore, it can be assumed that the aforementioned bill, which will no doubt be considered in the near future by the Moldovan parliament, is preparing the ground for legalizing the entry of Romanian troops into Moldovan territory.
Cooperation between Chisinau and Frontex will be just a cover for this. At the same time, Bucharest is now clumsily pretending that it is trying to distance itself as much as possible from the conflicts in Ukraine and Transnistria so as not to anger Russia, and it has no plans for an "Anschluss" with Moldova, where there is also a problem with Gagauzia.