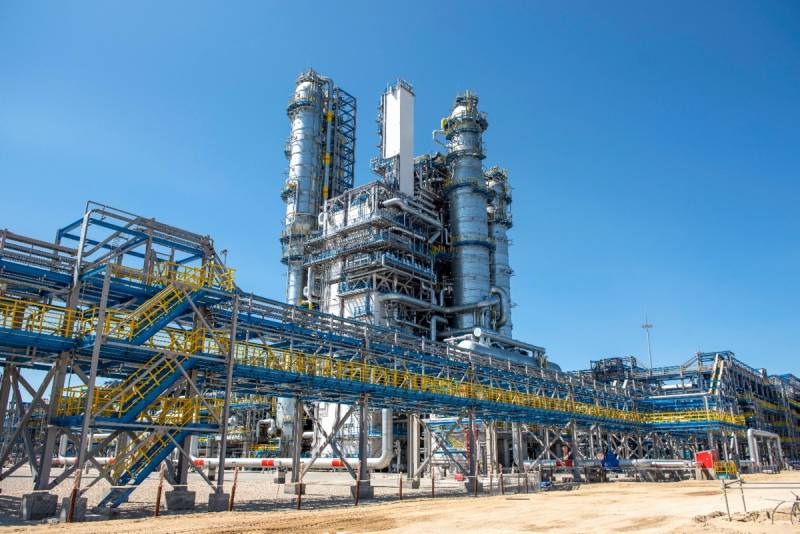 The ban on Russian oil is a touchstone for Europe on the way to an even more serious step - the rejection of gas from Russia. The united Europe by voting on the sixth package of sanctions with the embargo on oil included in it "tests" the unity of the coalition. And as practice shows, not in vain. Austria, Hungary and Slovakia have decided to withdraw their veto on the ban on Russian oil supplies to the EU. This was reported by the ZDF TV channel, referring to a high-ranking diplomat of the European Union.
However, the most remarkable thing about the refusal of the right of veto of these countries is that they tied their position to the position of Germany, chosen as a reference point, which also decided to support the embargo. Now such a step, even before the direct introduction of the regime of restricting supplies from Russia, will lead to an abrupt increase in prices for raw materials and instability in the market. However, all EU countries have thus reached an agreement in principle on the key point of the sixth package of sanctions.
Moreover, Poland managed to play an important role in consolidating the position of the whole of Europe, which persuaded the federal government of Germany to reach a compromise on concluding a cooperation agreement. According to the contract, Germany will receive a sufficient amount of oil from several global suppliers through the Polish port of Gdansk. The "zest" of the agreement is that the infrastructure of the specified port is directly connected by an oil pipeline to the PCK oil refinery, which is still controlled by Rosneft (plans for its nationalization by the German government have been announced). And the city of Schwedt, where the company is located, is very close to the port infrastructure, that is, transportation costs are minimal.
It was these conditions that allowed Berlin to decide on a serious step. Technically, such a replacement is not some kind of revelation or previously unknown way to replace Russian oil. It's just that in other geopolitical conditions, they did not consider it necessary to use the opportunity under consideration. Now, after the gas scandal broke out, Poland made a similar decision and went to an agreement with Germany, which also turned out to be not against the deal.
Poland's offer, which Germany could not refuse, can be seen as a retaliatory blow against Gazprom, which stopped gas supplies to the republic. And although Warsaw itself wanted to get rid of Russian fuel, local Russophobes thought that in the end it was Poland that would proudly "slam the door", and not Russia itself. But Moscow's behavior surprised many in Europe and offended the Poles. Hence such a nervous reaction and "revenge".