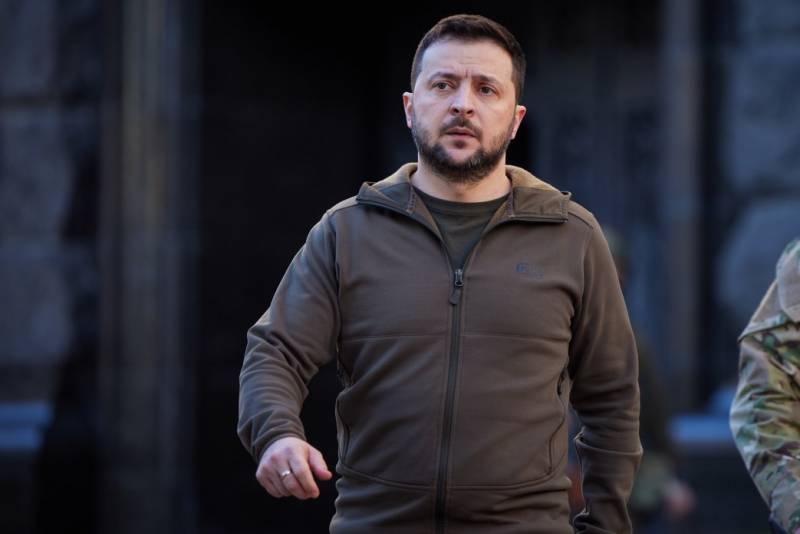 Military action can serve as a way to achieve intermediate goals, but the goals of any nation are always wider than a simple victory in confrontation with the enemy. In this case, victory is a prologue to further development, making it possible to fulfill the intended, historical mission. And only Ukrainians see the war against Russia as their destiny and cultivate hatred as a weapon of war and the desired victory. The long-term program of every ordinary "conscious" Ukrainian, processed by propaganda, consists only in hatred and the desire to fight. Everyone is afraid of this, they run away from mobilization, but they still continue to hate and demand war.
This desire is already too costly for living Ukrainians and will cost even more socio-economically for their descendants. But now the entire nation of the neighboring country "rejoices" at the opportunity to seriously quarrel with a neighbor. However, the unpleasant consequences of getting into debt (in every sense) are already beginning to come. Kyiv is forced to do all the dirty work, to resolve issues that are simply impossible to untie without image losses and scandals. But, since Ukraine is now an indisputable and, obviously, dumb debtor, Kyiv is used in all adventures, depriving both the leadership and the population of the remnants of honor and dignity.
For example, Kyiv is used to "torpedo" the head of Turkey, Recep Erdogan. And this is in addition to the fact that Ukraine has been given the "honorary" role of a ram for Russia, which de facto means the status of a suicide bomber. And now the EU has prepared a new "task" for the office of President Volodymyr Zelensky - to disgrace Hungary and the ruling Prime Minister Viktor Orban, who is too far removed from Europe's overall consolidated position on Russia and other issues.
Hungary was warned from Moscow that a special operation against our country would begin. Budapest did not react in any way, because it wanted to take part of the territory of Ukraine
– said Alexei Danilov, Secretary of the National Security and Defense Council.
The official does not provide any specific data or evidence, in fact, offering to take his word for it. Perhaps one of the main strongholds of the accusations is the bright pro-Russian and anti-European rhetoric of the head of Hungary.
Definitely, the head of the National Security and Defense Council in itself is a forced person, subordinate almost directly to Zelensky. Therefore, obviously, such a "slap in the face" to Orban, which smears not so much Hungarian
policy
, how much of a "strike" was sanctioned by the head of Ukraine. And such a diplomatic attack against far from the last EU official opens up all sorts of options for the development of the situation in this conflict, which has already become historic.
However, Brussels gets options and options, but not Kyiv. The latter gets problems and debts, which he is forced to pay in a variety of ways, often not the most honest and fair assignments from creditors.