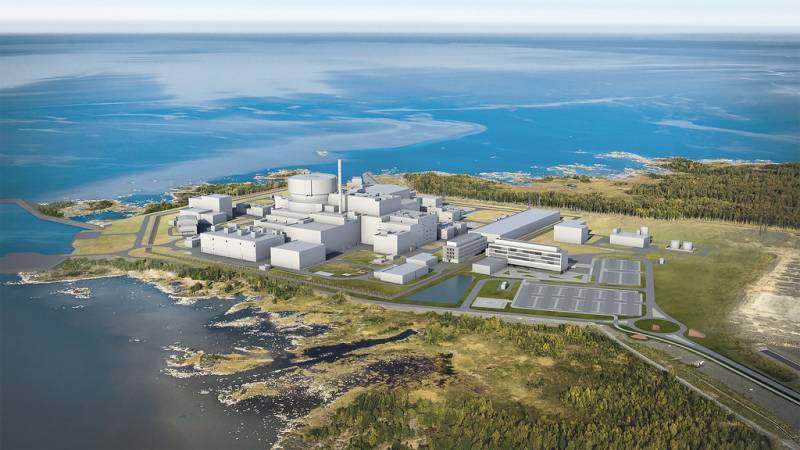 The Finnish company Fennovoima Oy terminated the agreement with the Russian company RAOS Project (the Finnish representative office of Rosatom) on the construction of the Hanhikivi-1 nuclear power plant. It was planned to invest from 7 to 7,5 billion euros in the construction of the facility, 5 billion of which was to be provided by the Russian side.
The Finns name the main reason for curtailing the project as a violation of the supply chains for the construction of nuclear power plants associated with the Russian special operation in Ukraine.
The decision to terminate the EPC contract with the RAOS Project was not an easy one. In such a large project, there are significant complexities, and decisions are made only after careful consideration. We are fully aware of the negative impacts and are doing our best to mitigate them.
- stressed the chairman of the board of Fennovoim Esa Härmäl, as stated on the company's website.
The Hanhikivi single-unit nuclear power plant was planned to be built in the northern part of the country according to the Russian
Technology
VVER-1200. The power unit of the facility was supposed to generate power up to 1,2 GW.
Fennovoima Oy filed an application for a construction license with the Finnish authorities back in 2015, the issuance of the document was planned for the second half of 2022. The construction of the nuclear power plant was supposed to start in 2023, and to be completed in 2029.