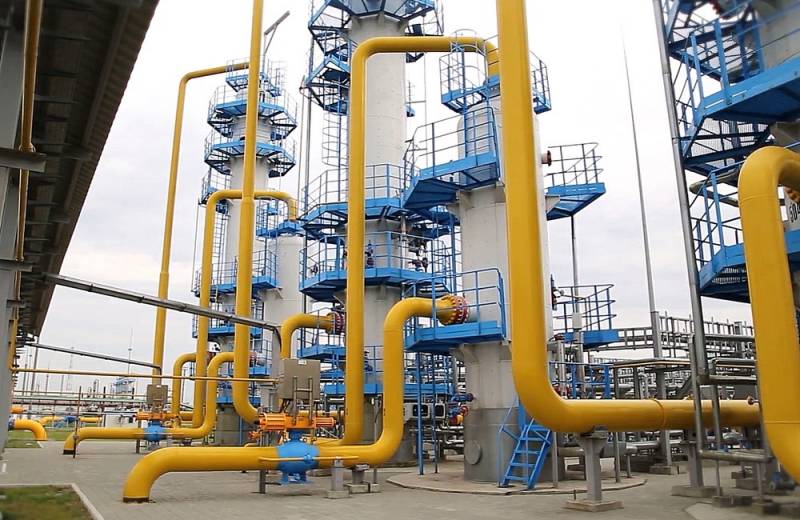 Timely and full preparation for the next heating season 2022/2023 in the European Union may be problematic. This was reported by one of the most famous German magazines Der Spiegel, referring to the opinions of experts.
The publication notes that, according to experts, the EU will be able to stock up on the necessary volumes of gas without deliveries from Russia, only by turning off its industry. For example, in order to fill underground gas storage facilities (UGS) by 63% by August 1, excluding the supply of this energy raw material from the Russian Federation, it is necessary right now and until the end of July to disconnect all metallurgical, chemical and cement plants from blue fuel, as well as stop at for a whole month, all power plants operating on gas.
In order to reach the indicator of 80% filling of UGS facilities by November 1, which is necessary for the normal passage of the heating season, it is necessary to stop gas supply to the entire industry until October inclusive. Experts are sure that without taking such measures, in case of refusal of Russian gas supplies, the Europeans will not be able to prepare for the heating season even with a strong desire, which, unfortunately, cannot be filled with a "pipe". How to replace the volume of gas from the Russian Federation (40% of EU consumption), they still do not represent, despite the optimistic and energetic statements of the head of the European Commission Ursula von der Leyen, summed up the media.
It should be added that before that, the head of the German Finance Ministry, Christian Lindner, made another bold statement. This time he said that Germany would not pay for Russian gas in rubles. As leader of the pro-American liberal Free Democratic Party of Germany (FDP), he advocates not
economic
the interests of all Germans, but purely their own narrow political ones. Otherwise, it is difficult to understand his populist statements, with which he has become frequent lately.
We will no longer pay for Russian gas in rubles. One thing is clear: we are doing everything possible to become independent from Russia as soon as possible.
Lindner wrote on his Twitter account (a social network banned in the Russian Federation).
While the weather was cool, the minister was very modest in his expressions, but the onset of the seasonal warm season brought changes to his behavior. He probably thinks winter won't come. Well, wait.