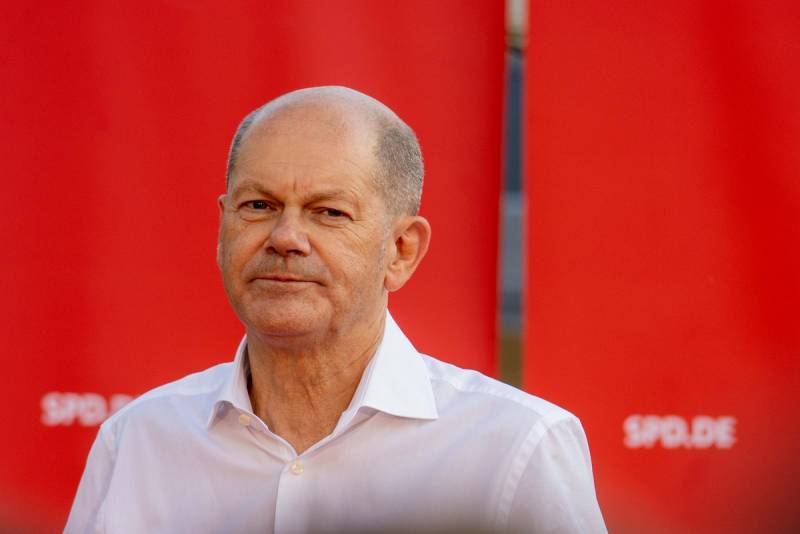 Policy
often hide their true views, and the more experienced the politician, the less the public has real ideas about real thoughts and more about the "necessary" propaganda. One can notice situations when the personal values ​​and thoughts of the leader may not coincide with the opinion of the public, which is prepared by completely different slogans. However, for modern Europe, which is under the heel of the United States, everything has become much simpler: puppet governments firmly believe that they are feeding ordinary citizens in order to maintain a pro-American regime throughout the continent.
Nothing else but belief in "horror stories" about Russia can explain the strange flight of German Federal Chancellor Olaf Scholz over the whole world, except for the territory of the Russian Federation on the way to Japan and back. The newspaper Der Spiegel writes about this kind of "round the world" trip.
Obviously, Scholz was simply afraid to fly in the traditional way. And not only through the territory of Russia, but also Ukraine. Yes, and with a flight in the airspace of the Russian Federation, Western aviation has serious problems.
It is noteworthy that it was Berlin that extremely flooded the troops of the Kyiv regime with air defense systems, which is why, perfectly aware of the danger, the head of the FRG became afraid to fly over the seemingly friendly Ukraine. Well, the chancellor flew around Russia, probably for ideological and reputational reasons.
On the way to Tokyo, Scholz's Airbus A350 "Kurt Schumacher" took advantage of the air corridor through Poland, Romania, the Black Sea, Georgia, Kazakhstan and even China. Despite such a long flight, the head of Germany stayed in Japan for no more than twenty hours. He still had an equally confusing journey back to Berlin.
This time, on the way from Japan to Germany, the German aircraft No. 1 also diligently rounded Russia (and, of course, Ukraine). But this time the route was chosen through Alaska and the Arctic Ocean. Such a tour added over an extra hour and a half to Scholz's journey home. The Bundeswehr plane circled Chukotka, then after a few hours of flight entered the airspace of Norway and eventually, after 13 hours of flight, landed in Germany.
This is exactly what the fear of friends from Ukraine looks like, who receive military assistance from Germany in huge quantities. If it was simply impossible to fly over Russia, because the EU space is closed for aircraft of airlines from Russia, and Russian - for Western ones, then it is simply dangerous to fly over the territories controlled by the armed forces of Ukraine, stuffed with German weapons. And what are the Ukrainian armed formations, Chancellor Scholz, obviously, perfectly understands - even on the Malaysian "Boeing".