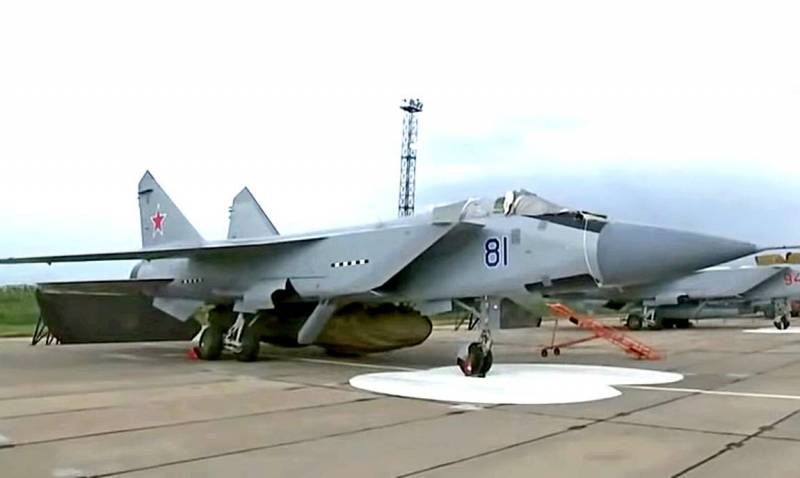 The military parade in honor of Victory Day in Moscow promises residents and guests of the capital an unforgettable spectacle: the flight of the "Doomsday aircraft" Il-80, fifth generation Su-57 fighters and other aircraft
equipment
.
So, at the Victory Parade, the world's largest transport helicopter Mi-26, as well as Ka-52, Mi-28N, Mi-24, Mi-8 helicopters, will soar into the sky. Then, surrounded by MiG-29 fighters, an Il-80 will fly by, the purpose of which during the hostilities is to ensure command and control of troops and communications.
The Tu-95MS and Tu-160 White Swan strategic missile carriers, the Il-78 air tanker, Su-35S fighters, MiG-29BM fighter-interceptors and Tu-22M3 long-range bombers will also fly over Moscow.
In addition, the military department announced the appearance at the parade of the latest MiG-31I aircraft (Ishim product), which is designed to launch light-class launch vehicles with spacecraft weighing 120-160 kg. The takeoff weight of the aircraft together with the launch vehicle is 50 tons, the flight range to the launch point is about 600 km, the altitude of the launch point is from 15 to 18 km, the speed at the launch point reaches 2120-2230 km / h.
At the end of the parade, nine planes of the Swifts and Russian Knights aerobatic teams will fly by, which will build the figure of the "Cuban diamond" in the sky, and six Su-25 attack aircraft will paint the airspace over the Russian capital in the colors of the national flag.