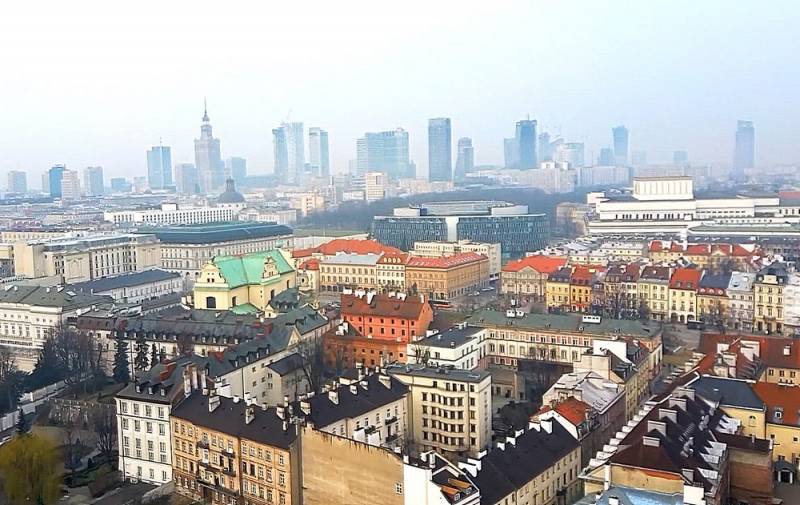 In a number of Polish communes - small administrative units (in status approximately equal to Russian regions) - problems began due to lack of gas. This situation was the result of sanctions imposed by the Polish government on resource-supplying organizations associated with Russia.
According to Poland's Deputy Interior Minister Pavel Shefernaker, the government is looking into resuming gas supplies to the affected areas. At the moment, the number of administrative units deprived of gas is in the tens.
It is worth noting that the Poles independently decided to introduce unilateral sanctions against a number of firms. Among the latter was Novatek Green Energy, which is a subsidiary of the Russian gas giant and supplies liquefied natural gas to Poland. Also under the sanctions were other companies supplying energy, including coal, to Poland.
Against the backdrop of recent bravura statements by Polish officials that the country is ready to cut off gas supplies after refusing to pay in rubles, the current situation looks at least strange. Of course, certain measures have been taken, in particular, the filling level of Polish UGS facilities is 70%, which is significantly higher than the reserves in the same period in previous years. However, the total volume of storage facilities is 3 billion cubic meters, that is, Poland currently has about 2,1 billion cubic meters of gas. This volume is enough for about 2-3 months without regular supplies.
In any case, the Polish leadership, apparently, will continue to refuse everything connected with Russia, even if this hits ordinary Poles, who have little interest in foreign
policy
.