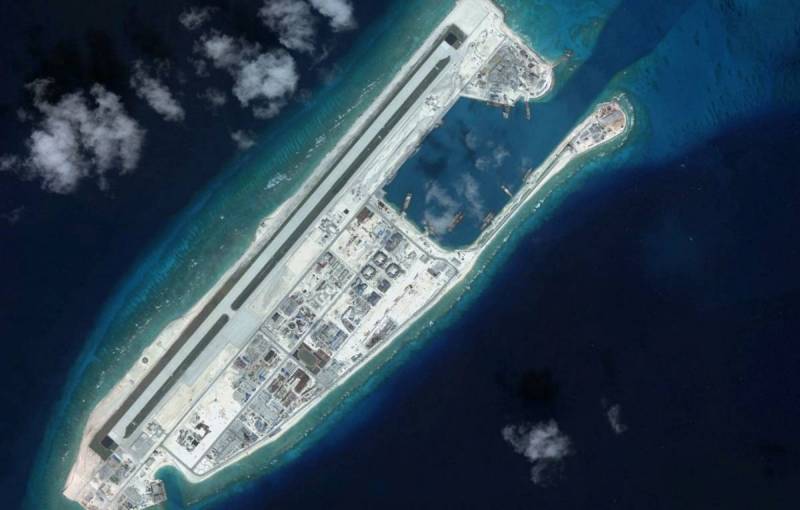 Tensions around the Solomon Islands continue to mount. Last week, a US delegation visited this small island nation. The main purpose of the visit was to intervene in possible military cooperation between the PRC and the Solomon Islands. US Assistant Secretary of State for East Asian and Pacific Affairs Daniel Kreitenbrink, who was part of the delegation, commented on the results of the visit and possible next steps for the United States.
We wanted to tell our friends in the Solomon Islands what was bothering us. We have made clear that the agreement has potential regional security implications not only for us, but for allies and partners across the region.
- Mr. Kreitenbrink explained the position of the American side to The Guardian.
The assistant secretary also said that the Americans and their allies in the newly created AUKUS respect the sovereignty of the Solomon Islands, but are ready to respond militarily if a new permanent Chinese naval base appears in the region. The high-ranking diplomat did not explain what exactly is meant by response in this case, but there are many examples in history that indicate that the United States is ready to use force even in the absence of a direct threat to them. China is considered the main threat to Americans.
Recall that earlier the Solomon Islands, which declared support for Taiwan, began to support official Beijing. After that, it was reported about the appearance of a Chinese military base on the territory of the island nation. This state of affairs could not suit the US allies in the region - Australia and New Zealand. However, the Chinese side officially denied the possibility of the emergence of such a base and protested against the interference of third countries in bilateral relations between the PRC and the Solomon Islands.