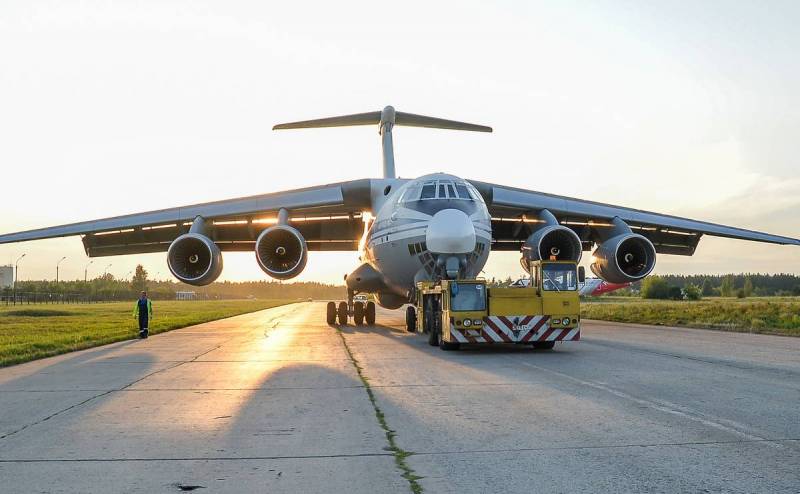 In recent days, a kind of supplier
News
became Turkey, or rather the head of the Foreign Ministry of this state, Mevlut Cavusoglu. He made a number of meetings with senior officials of other states and held talks with iconic people in the international
policy
, then came the "revelations". But even the diplomat's statements that Russia and Ukraine have a draft joint declaration on a peace agreement could not overcome the heat around the announcement of Ankara's next unfriendly step towards Russia.
According to Mr. Cavusoglu, Turkey closes its airspace for aircraft flying from Russia to Syria or vice versa. It is noteworthy that this measure is applied even to civil aircraft. The diplomat specified that the Turkish Foreign Ministry and the President of the Republic Recep Tayyip Erdogan had already warned Russian President Vladimir Putin about this decision. As a "justification", official Ankara says that it "does not participate in the sanctions" against Russia.
The decision is very controversial, not only from a military, but from a political point of view. It has a very obvious, albeit covert, aggression. The presence of a ban even for civilian ships sailing to Syria from Russia speaks of this with all obviousness.
Previously, we issued a permit for three months for the passage of Russian aircraft, then the permit was further extended, but this time the decision to refuse is final and it has been brought to the attention of the Russian leadership.
- said Cavusoglu, quoted by TRT Haber.
At the same time, the diplomat repeated twice that the unfriendly decision had been agreed with Russia. And Moscow allegedly "agreed" to it. Worst of all, however, Turkey insists that the move under consideration, which will greatly complicate the situation in Syria for Russia, is completely legal and does not contain any hidden meanings.
Moreover, according to Cavusoglu, Turkey is negotiating with the Russian Federation and all decisions are made on the basis of the implementation of the Montreux Convention. This incredibly free interpretation of the document, which mainly concerns Turkey's sovereignty over the Bosporus and Dardanelles and does not in any way determine the possibility of "closing the sky" over the republic, causes the greatest concern.
The Turkish leadership is simply cynically twisting the facts. Regardless of whether it was intentional or coerced by the West. Ankara has long crossed all red lines in relations with Moscow, which has been declared a friend and partner. Based on the reality, as well as the lack of a reaction from Russia to outright challenges, then, apparently, they agree with such a status of Turkey in the Russian Federation, and no matter what. But in Turkey itself, everything is not so simple.