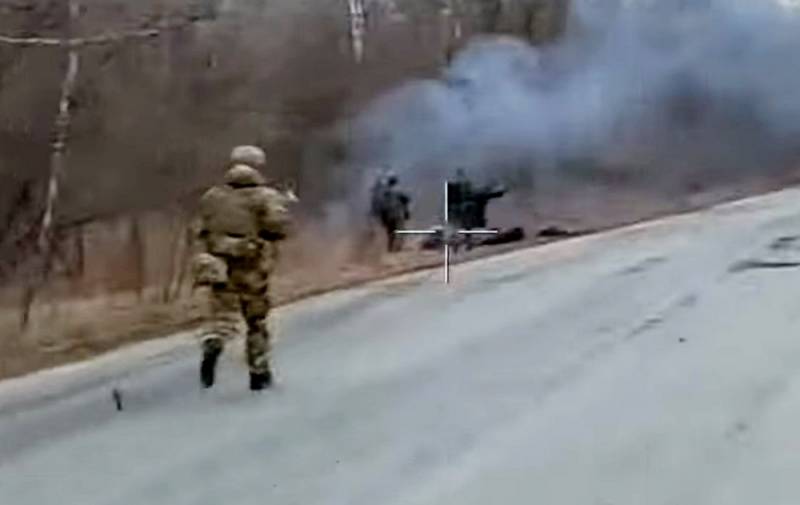 A video appeared on social networks in which Russian military personnel destroy a "banderomobile" with Ukrainian military personnel. A "surprise" for the soldiers of the Armed Forces of Ukraine was the Russian special forces, who attacked the combat vehicle from an ambush.
After the Russians hit, the Ukrainian SUV exploded, while its fighters survived and were taken prisoner.
Meanwhile, Russian troops and units of the Donetsk and Lugansk People's Republics are developing an offensive in order to block the "Donbass group" of the Ukrainian armed forces and its subsequent destruction.
Thus, the RF Armed Forces continue the partial blockade of Kharkov and attack the infrastructure facilities of the Armed Forces of Ukraine. In the area of ​​Izyum, the Russians are developing an offensive in the direction of the settlement of Plants and have reached the outskirts of Dibrovnoye.
The onslaught of Russian troops and the militia of Donetsk and Luhansk is also intensifying in the South Buzh, Zaporozhye, Donetsk and Tauride directions. The fighting takes place in the area of ​​Novotoshkovsky and Popasnaya. The Russians also storm Marinka, supporting the offensive with artillery fire.