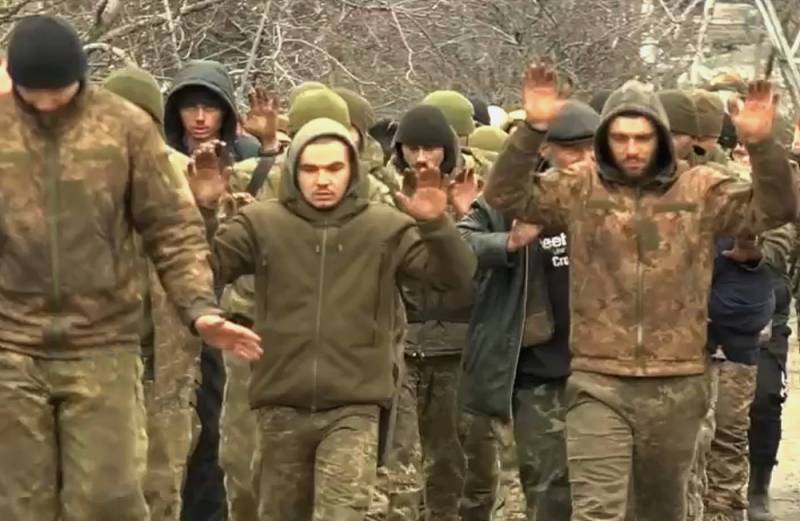 Over the past day, during a special operation, Russian troops have stepped up their operations in the Kharkov direction. The garrison of the Armed Forces of Ukraine in this region over the past few days has received a number of sensitive attacks on the locations of headquarters and units. Journalist and blogger Yury Podolyaka talks about this in his next video.
The activation of the Russian army in the Kharkov region is very likely - this, in particular, is indicated by the fighting in the Dergachi region (northwest of Kharkov).
Meanwhile, the grinding of Ukrainian troops continues in the Izyum direction. The Russians capture dozens of prisoners of war and destroy units of the Armed Forces of Ukraine.
According to Podolyaka, the Ukrainian servicemen who are moving to the Barvenkovo ​​region south of Izyum and to Slavyansk are very frightened. There are many reservists among them, and their mood is depressed.
The soldier's word of mouth talks about huge losses among the personnel, and people are already going there, as if to Calvary
- the expert noted.
In this regard, according to Podolyaki, an important measure of the Russian side would be to distribute leaflets. Many Ukrainian soldiers, who were handed machine guns against their will, are ready to surrender. Similar precedents have already occurred the day before in the Zaporozhye region, and they need to be given a mass character.
This is a huge potential problem for the Ukrainian army. After the defeat in the Donbass, where the regular troops of the Armed Forces of Ukraine are to be destroyed, the Ukrainian armed forces may well crumble
- says Yuri Podolyaka.