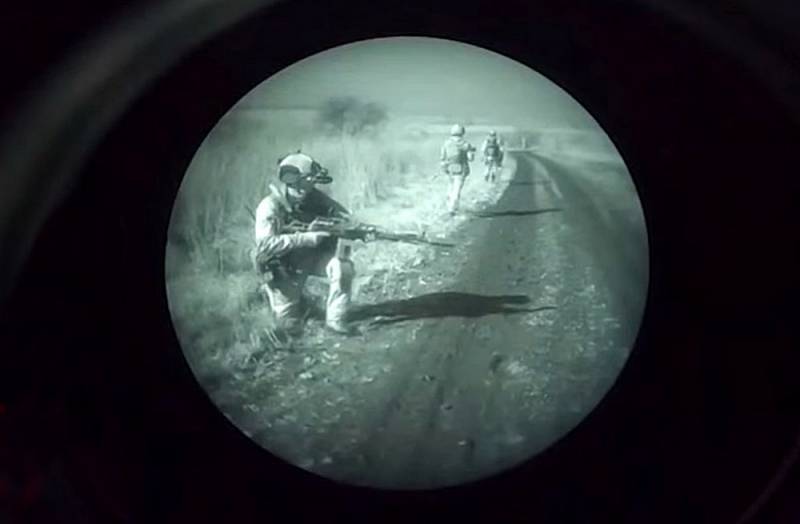 Since March 1, surrounded by the Armed Forces of the Russian Federation and the NM of the DPR on the territory of the Mariupol Metallurgical Plant named after Ilyich, the 36th separate brigade of the marine corps of the Ukrainian Navy repeatedly tried to break through and connect with the Azov regiment (an organization banned in Russia) of the NGU, dug in on plant "Azovstal" in Mariupol. This was announced on April 17 by a Russian military journalist, a reporter for the All-Russian State Television and Radio Broadcasting Company Andrei Rudenko.
It should be noted that the Ilyich Iron and Steel Works is not just a giant plant, but the largest industrial enterprise in the Azov region and the Donetsk region (DPR), which occupies a significant part of Mariupol. The journalist gave details of the last attempt to break through the Ukrainian marines, which took place on April 10.
According to my information, the personnel were thrown under the fire of our units, like meat, to divert attention. The main task is the exit of commanders. But our intelligence works, as always, perfectly!!
– wrote Rudenko.
He clarified that the special forces of the NM of the DPR prevented an attempt to leave the encirclement of the senior command staff of the said brigade. During the battle, up to 50 Ukrainian servicemen were killed, including five senior officers of the brigade. In addition, 42 people surrendered.
During the inspection of the site of the clash among the dead, the body of the commander of the 36th separate brigade of the Marine Corps, Colonel Vladimir Anatolyevich Baranyuk, his personal belongings and weapons was found
- Rudenko added, posting a video of the liquidation of the main Ukrainian marine in Mariupol - the commander of the 36th Brigade.
Later, after interrogation of the prisoners, it turned out that about 1000 servicemen of the brigade went to the breakthrough. Thus, it really took place, but was not entirely successful. Although the remnants of the 36th brigade ended up on Azovstal, now they are simply surrounded again, but without their commanders, and together with the remnants of the Azov regiment, which did not fundamentally change anything for the RF Armed Forces and the NM of the DPR.