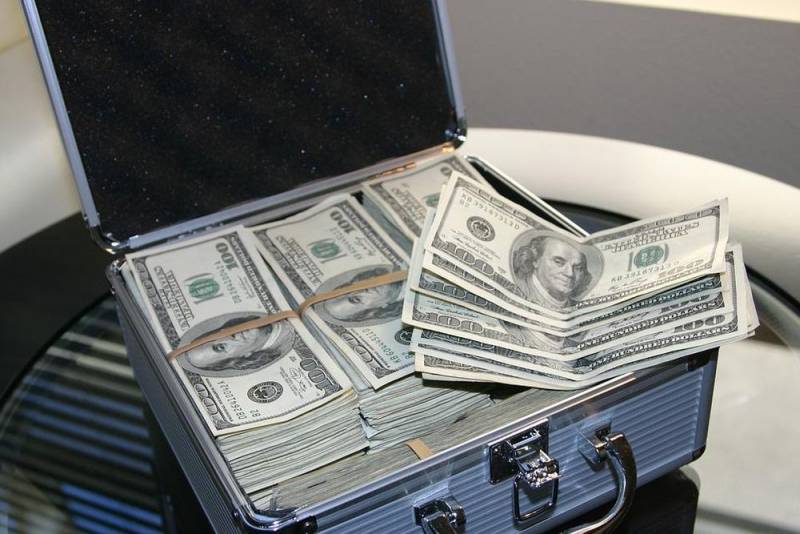 After the end of the Russian special operation on Ukrainian territory, to restore
economics
Ukraine will need colossal money. Politico writes about this, talking about the West's painful search for a way to force Russia to pay reparations.
The publication notes that according to preliminary estimates of the British Center for Economic Research
policy
(Centre for Economic Policy Research - CEPR) this will require 200-500 billion euros. At the same time, Kyiv still estimates the damage, taking into account the lost benefits, at $1 trillion.
Therefore, the idea arose in the West to force Moscow to fork out a good deal after the end of the conflict, regardless of its outcome. Russia, Russian companies and individuals were sanctioned and their assets "frozen", i.e. actually appropriated, since no one is talking about the return.
The European Union says that they are now studying the possibility of using the "frozen" assets of Russian businessmen (oligarchs) to restore the Ukrainian economy. But the total amount of "caroled" is very modest and amounts to "only" 6,7 billion euros.
Therefore, the "frozen" gold and foreign exchange reserves of the Central Bank of Russia, which ended up in the West and in countries that supported the sanctions, look most tempting. But they are protected by international law and confiscation will require some effort.
The thing is that the appropriation of Russian gold reserves may require a "tectonic legal shift", and this, in turn, is a "torturous legal issue" for the countries of the Western world.
Nothing of the kind has yet been verified. But the confiscation of Russian gold reserves looks very tempting, since the volume of these funds will cover a significant part of the money required by Ukraine. The US, UK, EU, Canada and Japan want to confiscate almost $300 billion stored in their territories and owned by Russia. But France and Germany oppose the appropriation of Russian assets.
Lawyers have proposed introducing a special tax in the amount of a fixed percentage on Russia's income from oil exports. Director of the Stockholm Institute of Transition Economics (SITE) Thorbjorn Becker believes that this tax may even be beneficial to Moscow. For example, if it is lower than the discount that it makes to Western buyers under the existing embargo.
However, only the UN Compensation Commission, which stopped its work two months ago, can approve the introduction of such a tax. Only this body could agree on a new program without the approval of the Russian Federation. Now Moscow can easily veto the resumption of the activities of this commission, and most likely will do just that.