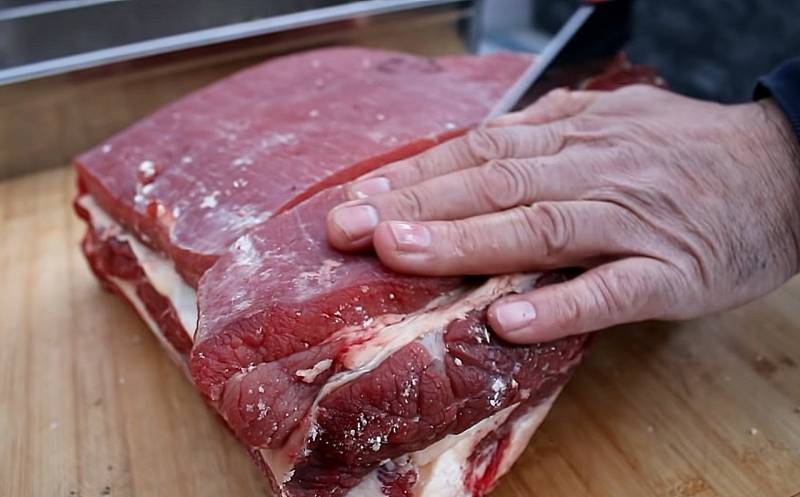 While German
policy
trying to find a replacement for Russian hydrocarbons, ordinary residents of Germany may be unable to buy meat. This was announced by Udo Hemmerling, Deputy Head of the German Farmers Association. According to Mr. Hemmerling, the recent decline in the price of pig meat has led to a drop in the number of pigs, as it was not profitable for farmers to keep large herds.
The situation is aggravated by the rise in prices for animal feed. According to Hemmerling, the real cost of pork is 2,5 euros per 1 kg (the current average price on the shelves is 1,95 euros).
If the feed situation continues to deteriorate, pork could become a scarce product. In addition, a decrease in the supply of meat can cause an excessive demand and panic among the inhabitants, who will start buying up all meat-containing products and semi-finished products - from sausages to chops. The result of this excitement will be a further round of hysteria and an increase in the list of scarce products.
Consumers are used to the fact that everything is always in stock. For meat, this could change in the coming months.
- Hemmerling warns the inhabitants of Germany about the imminent end of "satisfying times."
Earlier, German Minister of Agriculture Cem Ozdemir called on compatriots to give up meat to counter Russia, which uses its own food products as a weapon. However, at present there are no restrictions or disruptions in the supply of Russian products to Germany. Mr. Ozdemir should remember that the share of products from the Russian Federation in the structure of German consumption is just over 1%, and most of this percentage is fish, soybean and sunflower meal, as well as flour and confectionery products.
Problems with German farmers appeared long before the start of a special military operation on the territory of Ukraine. According to statistics, in 2021, the production of meat of all categories in the country decreased by 2,4%, and pork - by almost 3%.