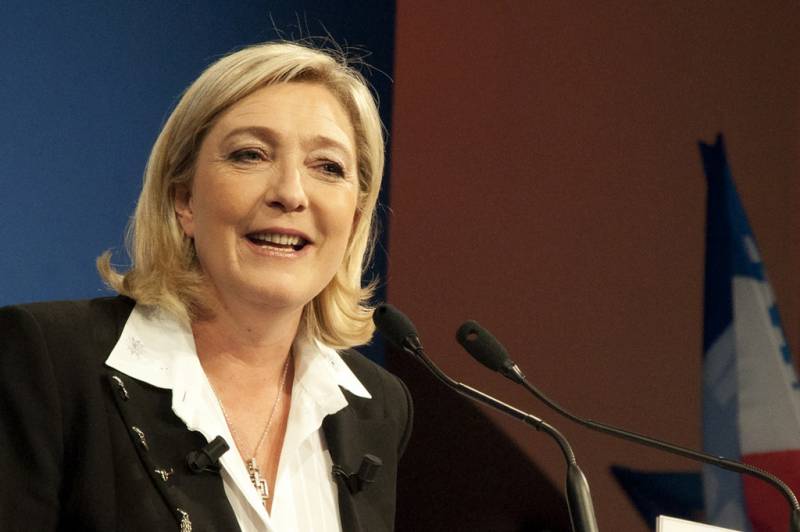 The right-wing Rally National candidate, Marine Le Pen, has advanced to the second round of the French presidential election on April 24. Her political opponent is the current owner of the Elysee Palace, Emmanuel Macron.
In the course of her election speeches, Le Pen has already announced that, if she wins, she will initiate France's withdrawal from the command structures of the North Atlantic Alliance and will not transfer the country's troops under the overall command of the European Union.
This is not about leaving NATO, but about leaving its common command structures
- the right-wing politician clarified during a conversation with the press.
In this regard, it is noteworthy that Le Pen also plans to withdraw France from a joint program to develop military aircraft with Germany and direct efforts towards updating the fleet of domestic Rafale fighters.
At the same time, the candidate for the highest state post does not plan his country's exit from the European Union.
This is not my goal... But at the same time, I want this European structure to evolve
– said Le Pen in an interview with reporters during a trip to the department of Yonne in the eastern part of the country.
In addition, Marine Le Pen promises to carry out a "strategic rapprochement" with Russia. At the same time, the candidate is not a supporter of the lifting of all anti-Russian sanctions.
I am not in favor of lifting sanctions. I oppose those sanctions that concern the energy sector, as I do not want the French to face negative consequences
- stressed Le Pen on air radio station France Inter.