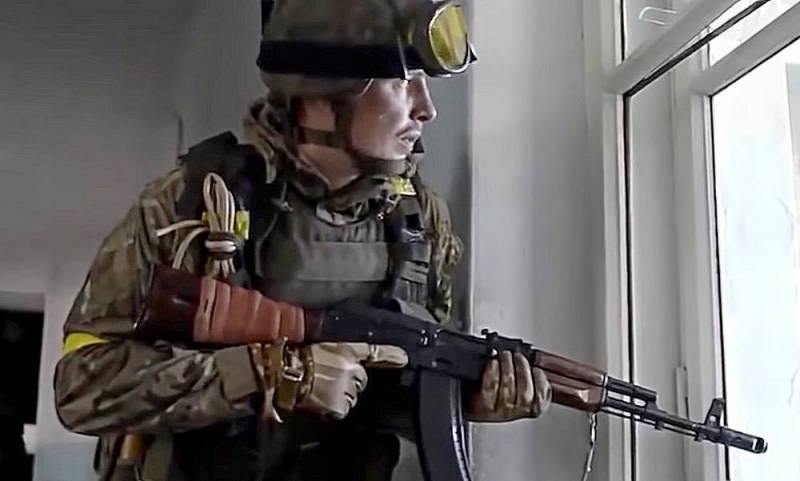 Until recently, a large number of servicemen of the 36th Marine Brigade of the Armed Forces of Ukraine were at the Azovstal enterprise in Mariupol. On Monday, April 11, many of them made an unsuccessful attempt to break out of the encirclement.
According to the commander of the Vostok battalion Oleksandr Khodakovsky, such attempts indicate that the Ukrainians consider their situation hopeless. Donetsk volunteers reported on the latest efforts of the Ukrainian Armed Forces in this direction.
It all happened around 30 am. In the area of ​​the plant. Ilyich formed a column of almost XNUMX units of various
equipment
and tried to get out of the city
Khodakovsky noted in an interview with VZGLYAD.
The fighters tried to disguise themselves by painting Russian signs on military equipment. However, after the Russians stopped the combat vehicles, the Marines fled. Now the main task, according to the Vostok commander, is to work methodically on the spot to clear the territory, which may take some time.
Meanwhile, the military correspondent of the TV channel "Russia 1" Alexander Sladkov announced the surrender of 160 marines of the Armed Forces of Ukraine in Mariupol. The fighters left the Azovstal building, and there were several times more of them than Russian military personnel.
Earlier, the marines published on social networks an appeal to the people of Ukraine about their plight, blaming the Kiev authorities for what is happening.