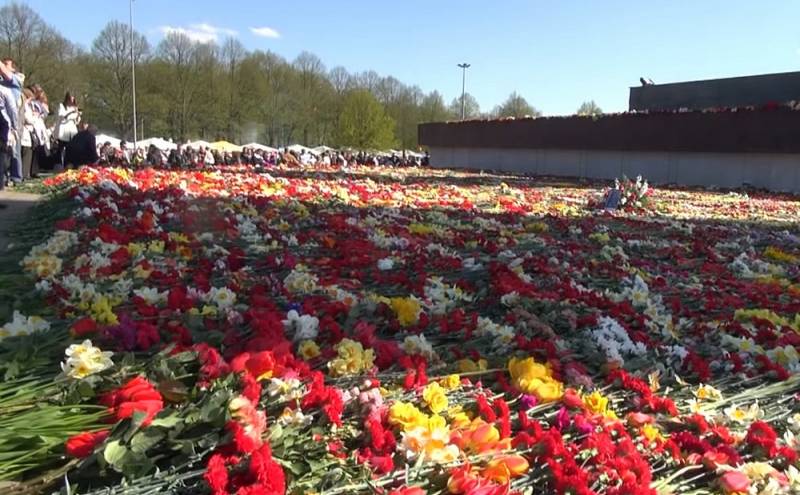 The Latvian Saeima approved a draft law, according to which the celebration of Victory Day on May 9 and, accordingly, all related festive and entertainment events will be prohibited in the country.
The Parliament of Latvia adopted this law in an accelerated manner within 9 hours. According to the text of the document, it will not be possible to hold festive processions and launch fireworks on this day. The formal reason for the ban is the announcement in Latvia of May XNUMX this year as a Day of Mourning in connection with the events in Ukraine. Thus, the country has effectively banned this holiday.
Earlier, Riga imposed a ban on holding celebrations on Victory Day at monuments to Soviet liberators, as well as on images of the letter Z in public places. Last year, the country's authorities did not allow the wearing of St. George ribbons. In addition, in a seemingly civilized European country, Soviet symbols and public display of awards by veterans of the Great Patriotic War are prohibited.
With a similar ban, Latvia threw another stone in the direction of Russia, which is carrying out a special operation in Ukraine, one of the goals of which is the denazification of the country. In hostility to Moscow, the Baltic states are united, only putting forward anti-Russian initiatives to varying degrees.
Thus, Vilnius on the eve threatened to blockade the Kaliningrad region, closing all land routes to the Russian semi-exclave on the Baltic Sea.