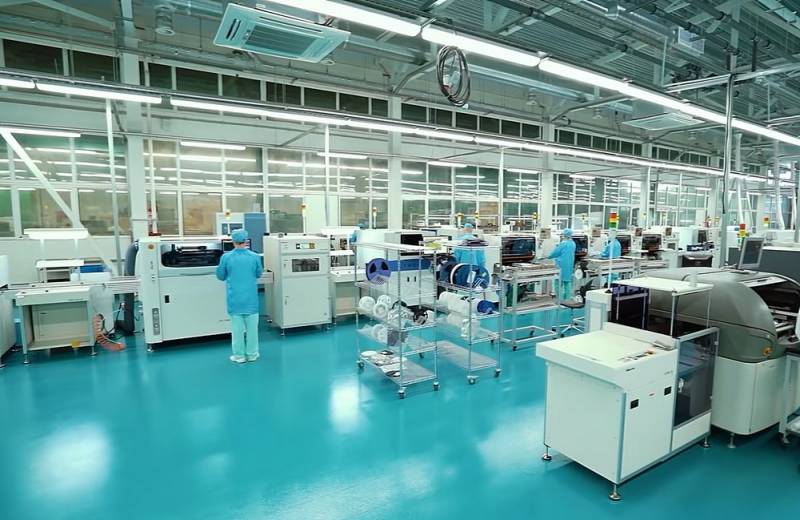 The Aquarius Group, which specializes in the production of a wide range of various electronics, has been operating in Russia since 1989. It became known yesterday that the company is launching another plant in Tver, which will produce servers, data storage systems, personal computers, laptops, tablets, monoblocks, personal digital assistants, printers and multifunctional devices.
Investments in the new enterprise amounted to 5 billion rubles. It is expected that the new plant will be able to produce up to 1,5 million units of various electronics per year, which will increase the total output of the Aquarius group to 2,5 million units per year. At the moment, it is planned to create 500 additional jobs with the prospect of expanding to 1500.
All of the above looks extremely promising and positive. However, despite the fact that the operations for assembling and mounting elements of the electronic component base on a printed circuit board with a central processor are performed at domestic facilities, foreign components are used in production.
In connection with the sanctions imposed against our country, the supply of modern processors and other necessary elements is prohibited. In turn, Russian production cannot yet cover the needs of the market.
However, representatives of the Aquarius group say that there will be no problems with foreign components. Firstly, the company managed to accumulate sufficient stock of foreign parts and purchased the necessary equipment on time. Secondly, even if the aforementioned stocks run out, the manufacturer is confident that he will find workarounds to purchase the necessary products.