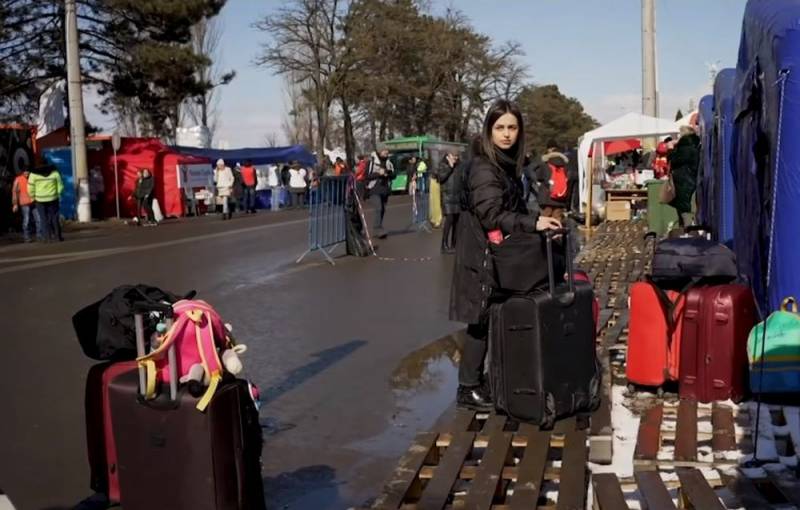 After US President Joseph Biden announced at the end of March that his country was ready to accept about 100 refugees from Ukraine, a stream of people already in Europe rushed to North America. Currently, only 100 Ukrainian refugees who have received permission enter the United States every day, but much more accumulate on the Mexican-American border. This is reported by the American media, referring to public organizations.
Human rights activists and volunteers note that many Ukrainians fly to Mexico to try to get to their relatives or acquaintances living in the United States. People organize spontaneous tent camps near checkpoints on the border. They are assisted by American volunteers, including ethnic Ukrainians wearing brightly colored vests. Arriving at the border are recorded in the lists and stick to the queue.
It usually takes about a day from the time of listing to crossing the US border. But the time interval began to increase, and about 600 Ukrainians now live on the border, about 500 more stayed in hotels in the Mexican city of Tijuana. Almost 40% of arrivals are children.
After the start of a special military operation of the RF Armed Forces on Ukrainian territory, more than four million people left the country. But gradually people began to return to their homeland. 370 thousand people have already returned to the territory of Ukraine. For example, on March 28, 13 more people crossed the Ukrainian border in the opposite direction, and on March 29, 12 more.